Aurora Homes Inventory at Record Lows
Our clients who have been looking in the areas of Aurora, Centennial and Parker have recently been complaining that there just isn't a lot to choose from out there. While this is a very common complaint, their gripes aren't unwarranted. Inventory levels are currently at their lowest point in recent history.
According to Market Quest statistics, which pulls data from the Multiple Listing Service (MLS), Inventory levels are currently at 1,748 homes, down 54% from this time last year in Aurora, Centennial and Parker. Does this mean it is not the right time to buy? Not for buyers savvy enough to understand how to purchase in current market conditions.
With interest rates at record lows and demand staying strong, this bodes well for a recovering real estate market in the Denver Metro area. Serious buyers understand this is very much a seller's market. Here are a few tips for you to become a savvy buyer.
1. Act quickly.
The National Association of Realtors stated in a recent article that nationwide average 'days on market' is down approximately 30%. This means homes being sold quicker. Savvy buyers understand if a property becomes available that they like and is well priced, they should not wait. As the saying goes, "The early bird gets the worm"
2. Negotiation: advantage seller
Sellers understand their home is one of few currently on the market. They hold more power than they have in recent history. In many cases, they have the option of choosing between several offers. Offers with the most attractive terms entice sellers. This does not always mean price. Buyers who are motivated and willing to think outside the box will have much greater success than those who believe national media hype.
3. Stay focused during inspection
Many buyers think that when they buy a home, it must be in pristine condition. This is simply not the case. With few options on the market, sellers understand there are buyers waiting in the wings should a contract fall. Of course, buyers have the right to request items be fixed during the inspection objection and resolution period, but the fact of the matter is that sellers are becoming more selective in what they will and won't fix. Savvy buyers should only focus on major items. Take care of the minor stuff yourself.
4. The art of the deal
There are deals to be had in any market, regardless of inventory levels. They may just take on different forms. With inventory low and demand remaining strong, gone are the days of buyers offering fire sale prices and getting them. Savvy buyers understand that, even at asking price, they still may be getting a great deal. It is important to focus on comparable sales and historical prices.
Above all else, work with professionals who know how to leverage their expertise to get you the best deal. Call me today for a free buyer's consultation.
Photo courtesy of www.moneycrashers.com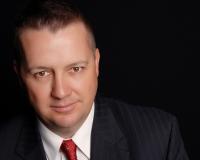 Author:
Jason Peck
Phone:
720-446-6301
Dated:
November 4th 2012
Views:
990
About Jason: ...