Advice for Young Home Buyers in Centennial
With interest rates at their lowest level in history and the housing market steadily improving, many people have decided to dip their toes in the housing market. There are various financial products and programs designed to help first time homebuyers, which has led to an increase in this category. Many young first time homebuyers in Centennial and Aurora find they can be a little overwhelmed and turn to the advice of their parents. When seeking the advice of parents during the home buying process, it is important to keep a few things in mind.
1. Be sure to see a house with them
This sounds like "DUH!" statement, but often buyers see a home, and then need to see it again at a later date with their parents. In this market, with inventory at such a low level, buyers can't afford to wait that long. It would be best to schedule showings when parents are available as well.
2. Put their opinions in perspective
I have worked with several clients who have had their parents involved in the process. When the buyer finds a home they love, it is not uncommon that the parents disagree. People have differences in opinions. It should just be expected. However it is important to remember that it ultimately your decision. It is often like dating. Parents want what's best for their children and often think they can do better
3. Their advice is not always the best
This is another scenario I have seen quite often. The parents come in and want to show their children how it's done. This approach may work for learning to drive a car, but this approach doesn't always work in real estate. Unless they are a real estate professional, there are too many factors involved in purchasing a home not to trust an expert. The market they purchased in may not be the one we are currently in. Coming in with low offers does not work in this market anymore. While they may have the best intentions, sometimes they can do more harm than god.
Trust the advice of an expert real estate professional. Call us today for a free buyer's consultation!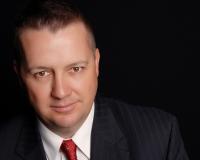 Author:
Jason Peck
Phone:
720-446-6301
Dated:
December 16th 2012
Views:
739
About Jason: ...