Adding Value Equation to Your Home Search
When you search through the latest listings of Centennial Castle Rock Greenwood Village and Denver Metro Area homes, you first find those that fit your top-line needs. Then you scan down that list. Some of the candidates will seem more appealing than others; and some will seem to be over- or underpriced.
Before making a final judgment on which homes bear a closer look, the most successful homebuyers also factor in qualities that may not be at the top of their own personal priorities list, yet which make a difference to the majority of homebuyers. In other words, they keep in mind the most important qualities that add value in market terms – that add investment value to homes that are principally your personal residential choice. Some of the more important ones:
· Location has a huge impact on a property's long-term price. Are amenities close by? Close enough to walk. Are homes in the immediate area well maintained? Is the property on a desirable block, or located next to a busy road?
· Taxes impact the overall cost of long-term cost – and when homes are listed, those figures are significantly displayed. Also important is whether there are any pending issues you should be aware of -- like a sewer bond or other pending taxes.
· Condition will become a major factor in years to come -- forward thinking will pay off in terms of overall value. A 20-yr-old water heater, for example, is going to cost sooner rather than later. Homes with excellent roof and foundation condition can add exceptional long-term value.
· Denver Metro Area homes with potential are homes with unrealized value. With smaller properties, it's worthwhile to consider how doable it would be to add rooms or expand its square footage. Even if you don't end up adding square footage, if homes are small for the neighborhood, a future buyer might.
This November's historically low mortgage rates make it a terrific time to give me a call. Together, we'll find the Denver Metro Area homes that are a good fit for your family – as well as great long-term values.
Jason Peck is part of the Carr & Peck Real Estate Experts. He has been recognized locally and nationally as in expert in real estate. Locally he is 2nd in Denver Metro sales out of 5,000 agents and has been recognized by the Wall Street Journal and Real Trends as one of the top selling agents in the country. He is co-author of the National Best Selling Book, "The New Rise in Real Estate". Jason can be reached at 720-446-6301 or Jason@carrpeckrealestateexperts.com
Photo provided by www.freedigitalphotos.net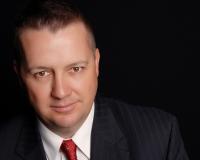 Author:
Jason Peck
Phone:
720-446-6301
Dated:
November 14th 2012
Views:
1,637
About Jason: ...