A Look Into Centennial Condos and Future Value
A look into Centennial Condos and future value offer unique attractions for all kinds of homebuyers -- not least because of their often ultra-competitive price points. Nationally, condos continue to be real bargains -- statistics show them to continue to underperform the rest of the housing market, which translates into a tempting value proposition to home hunters with economy on their minds.
Centennial Condos For Sale may still offer top-notch value is, historically speaking, not a surprise. Often, condos are the first part of the market to register price drops (and slower than other segments to recover). The NAR confirms the national trend, with existing single-family home prices rising 10.2% from a year earlier, while existing condos' and co-ops' rose a bit more than 3%.
Does that mean that Centennial Condos are more risky as investments? Experts may squabble about that, but most observers see several reasons to believe the long term outlook is thumbs-up:
Leading is the familiar demographic truism: the gigantic baby boomer generation is confronting a nest that has emptied out -- and condos are the ideal downsizing solution.
Then there are the amenities. They might not have been a priority to a young family, but to retirees and partial retirees thinking about transmuting yesterday's yard-work time into leisure time, the allure of luxury without maintenance can be newly important. Some high-end condos offer swimming pools and workout areas, and are now adding other social amenities.
Of course, location makes a difference when it comes to how condos will appreciate. City-based condos should prosper as urban populations grow within their limited spaces. Young professionals will join Boomers in coveting the practical convenience offered by shopping, sports and entertainment facilities within walking or biking distance. Then there are the vacation area condo developments, which add more into the mix: who doesn't love the idea of retiring on a golf course…
A look into Centennial Condos and future value look good for the area. As always, practical homebuyers with an eye to long-term value are well advised to seek the advice of an experienced agent as they evaluate their wide array of possibilities. If you are thinking of buying or selling anytime soon, feel free to contact me - I can help you go over today's options!
Jason Peck is part of the Carr & Peck Real Estate Experts at Coldwell Banker. He has been recognized locally and nationally as in expert in real estate. Locally he is 2nd in Denver Metro sales out of 5,000 agents and has been recognized by the Wall Street Journal and Real Trends as one of the top selling agents in the country. He is a top 10 agent for Coldwell Banker nationally in homes sold. He is co-author of the National Best Selling Book, "The New Rise in Real Estate". For more information feel free to call 720-446-6301.
Photo provoded by www.freedigitalphotos.net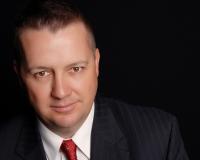 Author:
Jason Peck
Phone:
720-446-6301
Dated:
December 8th 2012
Views:
1,555
About Jason: ...