5 Ways To Cook Your Thanksgiving Turkey
Tired of your normal baked dry Thanksgiving Turkey? Try out one of these 5 ways to cook your Thanksgiving Turkey!
For me, Thanksgiving is one of my favorite holidays. It's a time for family and friends to come together and enjoy a meal together, as well as each others company. If you're like me (and most Americans for that matter), eating as much food as possible is imminent on Thanksgiving. And although your favorite dish might be the stuffing or potatoes, we all know that all the sides truly revolve around the main dish, the Turkey. It seems like one of the revolving themes every year seems to be how to cook the turkey without drying out the meat. Everyone seems to have their own tricks to make it work - basting it every 30 min, or cooking it upside down etc. It also seems like the majority of people cook their thanksgiving turkey in the oven. If you're feeling adventurous this year, try one of these ways to cook your Thanksgiving turkey!
Deep Fried - I have personally never had a deep fried Turkey - apparently they are amazing! There are pro's and con's to cooking your turkey this way. The turkey must be completely thawed out - no water should be allowed on or near the Turkey prior to cooking. We have all seen the fire demonstration videos showing how dangerous this can be, so make sure you're outside with a fire extinguisher just in case! This method is a faster way to cook a turkey than in the oven. The oil should be at 350 degrees, and turkey should be cooked at 3.5 minutes per pound. This meas that a full size turkey can be cooked in about 45 minutes!

Smoked/Grilled - This is one of my personal favorite ways to cook a turkey. Any smoker or grill will do as long as the turkey can fit in the grill/smoker. This technique to cooking a turkey takes a bit more finesse as poultry takes on a smoke flavor very quickly and heavily. You just want to make sure that not too much smoke is allowed to surround the turkey at any given time. A good temperature to smoke a turkey is 220 degrees. This method of cooking a turkey is more time consuming as the temperature is lower than baking/frying. An average sixw turkey will be on the smoker for 8-12 hours. It's well worth the wait in my opinion!

Crock pot turkey - This method of cooking a turkey seems to be less popular than most. It could be that most people don't own a crock pot large enough to hold a full turkey. Despite the lack of popularity, the crock pot is a great simple way to cook any meat while retaining the moisture. Since most turkeys will not fit in a standard size crock pot, this is a great alternative to people looking to serve a smaller crowd. A full size turkey can be broken down to fit better, or for a smaller crowd, a single turkey breast would be sufficient. One of the main pro's of using a crock pot is the ease of use. No basting required as the crock pot will maintain the majority of the moisture!

Oven Bag - If using the oven is the traditional way you prefer your turkey, I would suggest using a plastic bag to help retain the moisture in the meat. We all have eaten a thanksgiving turkey where you had to eat as much gravy as turkey to make sure your mouth doesn't dry up. A dry turkey is the worst! Many people will baste a turkey multiple times throughout the cooking time to make sure the turkey does not dry out while cooking. Using a turkey bag can eliminate all of this. All you need is a turkey bag from the grocery store and a few spoon fulls of flour. Brush the turkey with flour before putting it in the bag (so it doesn't stick) and then cook your turkey like you normally would!

Microwave - Ok, this may not be a preferred method to anyone, however in a pinch it could technically work. Cooking a fully thawed turkey is doable in the microwave if you cook it for 7-9 minutes per pound at 50% power on the microwave. Using a turkey bag is also helpful if using this method as it will help cook the turkey more evenly. Again - not my style but would work if that's all that was available!
No matter how you decide to cook your turkey this Thanksgiving, being around family and friends is usually better than any part of the meal. Home is where everyone meets, and being able to create memories at home is priceless. If it's time for you to look for your next home to create memories in - you know who to call!
Check out what's available here!
Already a home owner!? Click here to find out what your home is worth!
Buyer's Specialist Jon Koneman is our Buyer's Specialist who works actively and aggressively to help buyer's find the
perfect home in this competitive market. He is a Colorado Native and will work to find your next home in a neighborhood that will inspire you.
He has built his business on the foundations of amazing customer service, honesty, and loyalty. He has a passion for helping people reach their goals.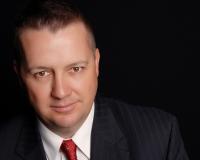 Author:
Jason Peck
Phone:
720-446-6301
Dated:
November 21st 2016
Views:
1,657
About Jason: ...