39 Billion and Counting Today's Virtual Tours
In October, 181 million people watched more than 39 billion online videos, according to industry scorekeeper comScore Inc. The skyrocketing popularity of YouTube, Vimeo and their competitors has been increasing ever since our home computers started becoming agile enough to turn those original jerky, often-freezing "pretend" movies into today's TV-quality (or better!) online videos.
No wonder, then, that for homeowners in , virtual tours have become such a powerful marketing tool. Videos take time to watch, and search engines reward web destinations when they hold prospects' attention. That's why presenting a virtual tour can markedly increase a property's online visibility.
There's more:
Virtual tours convince a wider audience. Out-of-towners give more credibility to listings that are backed up by virtual tours. When people are relocating to Centennial Cherry Hills Village Greenwood Village Lone Tree and Parker their time is short for home viewings. Virtual tours help determine in advance if a home is worth viewing.
Virtual tours even give us a chance to control the weather! If conditions don't cooperate during an in-the-flesh visit, a terrific property will suffer – something more likely to happen as we head into December, January and February. Creating a virtual tour in Centennial Cherry Hills Village Greenwood Village Lone Tree and Parker on a gloriously sunny day can help solve that one.
The more interested a buyer, the more questions they will have: yet they can't repeat home visits every time they think of a new question (or struggle to remember features they hurried past). Potential buyers love the opportunity to re-visit at will. A virtual tour is a superb way to present a home over and over – and always in its best light.
Many agents fail at providing quality photos or virtual tours. Many don't use a professional photographer to cut corners. To save money they use their phone or outdated camera to take photos. We have all seen the photo of the toilet, photos with the date stamp or no photos at all. You have one shot when it comes to people looking at your home online. Are the photos and virtual tour compelling enough for them to set up a showing with your home? Is the agent utilizing a photographer that provides HD photos and tours? There is a huge difference between regular photos and HD photos. Many agents don't provide this level of marketing because of costs.
I make it a point to put together competitive, compelling marketing plans created to capture today's buyer. The Carr & Peck Real Estate Experts at Coldwell Banker have an 89 point Marketing Plan that is focused on netting 18% more for our clients than the typical seller. If you would like to see what that plan includes, do contact me to schedule an in-home evaluation -- I'd love to show what I can do for you this holiday season!
Jason Peck is part of the Carr & Peck Real Estate Experts at Coldwell Banker. He has been recognized locally and nationally as in expert in real estate. Locally he is 2nd in Denver Metro sales out of 5,000 agents and has been recognized by the Wall Street Journal and Real Trends as one of the top selling agents in the country. He is a top 10 agent for Coldwell Banker nationally in homes sold. He is co-author of the National Best Selling Book, "The New Rise in Real Estate". For more information feel free to contact him or call 720-446-6301.
Photo provided by freedigitalphotos.net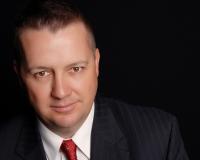 Author:
Jason Peck
Phone:
720-446-6301
Dated:
November 24th 2012
Views:
2,355
About Jason: ...