The Uncommon Guide To Denver June 28th July 1st 2018
The Uncommon Guide to Denver June 28th -July 1st , 2018, A perspective from Ryan Rose at Keller Williams Realty Downtown, LLC
Once again Denver has a ton of interesting things to do this weekend. Most of these are free or at least nearly free. This is a list of standouts for this weekend:
Thursday June 28th 9:30 am – 11amSign up for a CastleTour in Sedilia at Cherokee Ranch 6113 N. Daniels Park Road, Sedalia, Colorado 80135 Tickets are $15 Enjoy this architectural masterpiecemodeled after 1450's Scotland. Walk through the Great Hall withlarge wooden arches and cut-stone walls. Visit rooms filled with treasures from world journeys. Take photos from an expansive terrace offering magnificent views of the Rockies.
Friday June 29th 5–8 p.m Lawn Concert at The Clyfford Still Museum Featuring Chimney Choir is unconventional folk band, they blend folk harmonies, ambient electronics, and swirling textures of rhythm and melody into their own unique style of music. Pack a picnic and layout on the lawn for a fantastic Friday evening. Clyfford Still Museum forecourt Free | No registration required Free Museum admission

Saturday June 30th 8:45am STILLness: meditation in the Galleries @ the Clyfford Still Museum This is the first in a series of guided meditations in the galleries that are free and open to all. Immerse yourself in a tranquil atmosphere, reduce stress, relax. Join the Museum and partners, the Zen Center of Denver and the Shambhala Meditation Center of Denver on the last Saturday of the month in June, July, and August No prior experience is required. Meditation sessions begin promptly at 9 A.M. and 9:30 A.M. Doors open at 8:45 A.M.
Sunday July 1st 1:00-3:00pm @ Denver Zine Museum 2400 Curtis St. Denver, Colorado Atlas Obscura Society presents 'The Weird and Wonderful Museum of Zines' -Explore the weird, the curious, and the wonderful from the world of zines then put together your own custom zine as a keepsake. This is a ticketed event. The event will include access to special collection Zines. Back Story: The Denver Zine Library was foundered in 2003 and is home to one of the largest zine collections in North America with a collection of more than 20,000.
Have an adventure this weekend! Curious about the Denver real estate market Click Here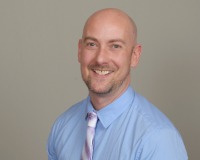 Author:
Ryan Rose
Phone:
720-441-3855
Dated:
June 26th 2018
Views:
126
About Ryan: As a Denver Realtor, I am in love with what I do. I was inspired to pursue the real estate professio...