2016 Winter X Games ASPEN
The 2016 winter X Games will take place January 28-31 at Buttermilk Mountain in Aspen, Colorado. This year is proving what is sure to be one of the best winter X Games in years. With plenty of snow to, literally, set the stage for this year's competitions, athletes are pouring in from all over the globe to prove themselves at one of the world's biggest snow competitions.
Events span from Snowmobile SnoCross, Ski and Snowboard SuperPipe, Slopestyle, Big Air, as well as adaptive Ski and Snowboard competitions. Athletes include Skier favorite Anna Holmlund, snowmobiler Monster Mike and Tucker Hibbert, Kelly Clark, and more!
Don't forget to check out the Special Olympics Unified Snowboarding and Skiing competitions, where pros will partner up and compete with a participant for a competition. Think skiing is hard enough on your own two feet? Imagine trying to ski in an adaptive chair, where your arms become an integral part of your balance and turns. Make sure to watch the mono-skiers for some athletes that have overcome adversity to continue doing what they love. Mono-ski champ Chris Devlin- Young, won last year at the age of 53. He states "with strength, courage, and determination, you really CAN do anything." For a full schedule of events, click here.
While the competitions will be free and open to the public, it will be worth it this year to consider buying a ticket to one of the many musical artists performing at Games. The concerts kick off Thursday with Run the Jewels at 8pm followed by Nas at 9:30 pm, and culminating with world-renowned DJ and artist Kygo Sunday at 3:30pm. Other artists include Deadmau5, Twenty One Pilots, as well as DJ Snake. Buy tickets for a single show, or make your money (and fun) go a little further by purchasing a multiple show package. To see all your options, click here.
Now that you are so excited to go to the winter X Games, where are you going to stay? There is always the option to stay at surrounding towns and resorts, but if you want to stay right in the middle of the action, you better act quick! Click here to find a warm place to lay your head after an epic day of music and sports.
Don't want to look like a tourist at the X Games? Here are some tips from a local to fully enjoy the X Games:
It's winter and you are on a mountain in Colorado, dress like it. Heavy water-proof boots or snowboard boots are a must; you are on slushy/powdery snow for hours. Also, foot and hand warmers, leggings, and a day bag will also come in handy. Just prepare like you are going skiing or snowboarding!

Traffic will be a nightmare, guaranteed. Plan on taking the bus. It is around $30 but you don't have to worry about driving, and the bus will drop you off closer to the center of the action.

Cut costs by purchasing snacks or any beverages in Denver (or wherever you are coming from). It is very expensive to purchase the same things at the event location.
Can't make it to the 2016 Aspen X Games, but want to feel like you are there? Spotify has you covered! Download the Aspen 2016 Playlist, featuring performing artists from the weekend for a big-air, fast turn, party feel. Whether you are going to be skiing/riding at another mountain, working out at home, or working from the office- this playlist is sure to bring you, mentally, to the Games.
Kelsey Shultz is a successful Realtor with Keller Williams Realty. She has been buying and selling homes for 5 years now, and is an avid snowboarder and mountain explorer. Contact Kelsey at (720-744-2181) for any of your Real Estate buying and selling needs in the Denver Metro Area.
Click here to view current homes for sale in Denver.
What do know the value of your home in Denver's RED HOT market? Click here and find out!
Picture provided by Google Images, captiv8promos.com, and kekbfm.com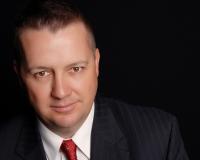 Author:
Jason Peck
Phone:
720-446-6301
Dated:
January 14th 2016
Views:
3,957
About Jason: ...