10 Creative DIY Home Projects
With the rising cost of living in the U.S., people are becoming more savvy about how they shop for products, how to re-use items, and how to have fun with 10 Creative DIY Home Projects. The term "life hack" has been more prevalent in recent years as objects used for one purpose, can most certainly be used for other more creative purposes that what they are actually intended for. Turning an old barrel into a planter, using old CD's as coasters, or rolling up your t-shirt to save space in your suitcase may be just a few of the original life hacks out there.
In addition to people being more savvy with recycling items, a surge in creative juices has been more prevalent in home owners in recent times. The cookie-cutter style home is less attractive, and a unique home is something many people strive for. Whether you are looking to shop for a new home and make it your own, or just add some creative touches to your current home, here is a list of 10 Creative DIY Home Projects that you can try to improve your living space!
1) Use a hinged painting to hide a thermostat.
2) Use an old laundry basket to make polka-dots on your wall.
3) Use a shoe organizer in the pantry to store packaged food.
4) Use a foam pipe insulation piece to protect your car door in the garage.
5) Use a squeegee to remove pet hair from carpets.
6) Use rope lights in your closets with no light bulbs.
7) Use fingernail polish to identify keys.
8) After painting a room, keep a little amount in a jar for touch-ups.
9) Use an old drawer for a artsy shelf.
10) Use coat hooks to hang your ironing board.

Already a home owner!? Click here to find out what your home is worth!
Buyer's Specialist Jon Koneman is our Buyer's Specialist who works actively and aggressively to help buyer's find the
perfect home in this competitive market. He is a Colorado Native and will work to find your next home in a neighborhood that will inspire you.
He has built his business on the foundations of amazing customer service, honesty, and loyalty. He has a passion for helping people reach their goals.
*Pictures taken from original post: <http://www.buzzfeed.com/readcommentbackwards/42-creative-diy-hacks-to-improve-your-home-dmjk#.pj8wY8PrBv>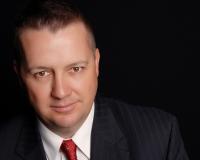 Author:
Jason Peck
Phone:
720-446-6301
Dated:
January 25th 2016
Views:
654
About Jason: ...