10 Best Cities For Fix N Flips
Whether you are watching one of HGTV's numerous fix n' flip shows, or daydreaming on how to best invest your time and money; home flipping is at the highest point it's been since pre-cash 2007. During that time, the strategy was to simply buy low with no to low- credit and, without adding much value, turn around and sell hard adding to a high already packed housing portfolio.
These days, investors have tried and true methodology; even networking groups. Flipping is run like a business, rather than a hobby. Strong appreciation, combined with economic demand, has resulted in an increase in flips and people taking a new look at how they are done.
Relator.com assigned their data team to the task of finding the 10 best cities for fix n' flips. They defined a flip as any home that had been bought then resold in the following 3-12 months that yielded a profit. Excluded from this list, were foreclosures, bank owned properties, and negative profits. Only 2 cities from each state were allowed to make the list, otherwise Florida and California would have taken over the list.
1.Deltona, FL
2. Stockton, CA
3. Nashville, TN
4. Tampa, FL
5. New Orleans, LA
6. Los Angeles, CA
7. Knoxville, TN
8. Providence, RI
9. Phoenix, AZ
10. Denver, CO
These cities span across the country, and represent different markets and desires of what people want in their new homes. For example, people who are buying flips in Deltona, FL are looking for new roofs and air conditioning. Starkly different are those buyers in Stockton, CA on the other side of the country, who are looking for "granite counter tops, granite counter tops, granite counter tops."
Profits range from $42,500 in Denver and Phoenix to $89,000 in Los Angeles. What most new investors fail to take into account is the median list price of all homes and the days on market in the given city. If you are obtaining a hard money loan, every day you hold the property is costing you money.
Our team works closely with a small group of investors. From our many years of experience, we find that the investors who are most successful are those who: have a team of experienced and reliable contractors, who know their numbers (renovation cost, time, and money involved), and flip from a volume-based standpoint.
Think you have what it takes to be a flipper? Have questions about the process? Reach out today to schedule your own investor consult with our team.
For more details on the study done, click here.
Click here to search homes in Denver.
Click here to search homes in Littleton.
Click here to search homes in Lakewood.
Click here to search homes in Golden.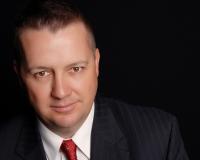 Author:
Jason Peck
Phone:
720-446-6301
Dated:
November 9th 2016
Views:
469
About Jason: ...