The FSBO Scoop
When it comes to property in Denver, and all throughout the world, there are many ways a transaction can be completed. It is common to see your traditional transactions, where there is a buyer and seller, and an agent represents each party. Occasionally, the seller may decide to try and sell the property without an agent.

Many factors come into play as to why a seller will look to the FSBO route, because their local community is in the midst of a sellers' market and they think they can sell easily without help. Others try the FSBO route because they want to maximize their profits and avoid paying a commission to a Realtor.

When trying to save money by not paying the commissions, in the long run this actually hurts the seller. Statistics show that selling your home with the assistance of a professional real estate agent will garner you a higher profit, enough to cover the commission as well as put more money in your pocket.

According to the National Association of Realtor's 2013 Profile of Home Buyers and Sellers, the average FSBO sales price was $184,000 while the average price for a home represented by an agent was $230,000, a difference of $46,000 Again, many factors go into why a realtor can save you thousands of dollars on transactions, as a few of the highlights are outlined below:
A Realtor has access to market data about recent sales and other homes on the market that can be used to price your home appropriately. Studies show that homes priced right when they're first listed sell more quickly and for a higher price than those that linger on the market.
A Realtor can show your home when you aren't available, can respond to inquiries from potential buyers and their agents, and can get valuable feedback from visitors – all things that save you time.
A Realtor can look at your home objectively and suggest ways to improve its appearance – by staging and minor repairs - so it appeals to more buyers.
Realtors have contacts with other Realtors who work with buyers, and the support of a brokerage that can market your home more widely than you can as an individual.
A Realtor can help you negotiate that not only garners you an appropriate price for your home, but that meets your needs for a closing date. In addition, a Realtor can make sure your contract is in compliance with all local regulations
In addition in the 2013 Profile of Home Buyers and Sellers the most difficult tasks for FSBO sellers were:
Understanding and performing paperwork: 18%
Getting the right price: 13%
Preparing/fixing up home for sale: 12%
Helping buyer obtain financing: 3%
Attracting potential buyers: 3%
Selling within the planned length of time: 7%
Having enough time to devote to all aspects of the sale: 6%
At the end of the day FSBO transactions can be successful, of course, but there are multiple reasons over 90 percent of homeowners prefer to work with a professional rather than risk an unsatisfactory home selling experience.
Curious what your home is worth? Use our FREE online valuation tool Click Here!

Michael Kane is a Broker Associate at Keller Williams. He is a member of the Carr Peck & Associates team that is recognized locally and nationally as in expert in real estate. Locally he is a member of the Denver Metro Association of Realtors. Nothing brings him more joy than making his client's dreams become a reality! For more information feel free to contact him or call 303-717-9284.

Information courtesy of nar.com. Image courtesy of google.com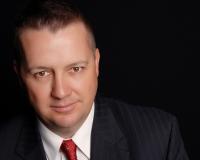 Author:
Jason Peck
Phone:
720-446-6301
Dated:
October 6th 2014
Views:
687
About Jason: ...