A Hand A Wall And A Connection
This week, I wanted to switch it up a little bit and share an experience that changed my personal and professional life forever. Back in June of this year, I had the privilege of joining 40 other Denver area adults on a trip to Israel. I wanted to share the most life changing experience with you. Every time I reflect on the trip, it brings more than a smile to my face. I get a jolt of energy. Without further a do…here we go…

Well I have really found myself. I had the most spiritual moment of my life at the Western Wall. And the people on this trip are going to be family to me for the rest of my life. It has been everything plus more. Every hour I was there here I found more meaning. Every experience I shared I find more purpose. And every conversation I had, I continued to root my family.

It was the best experience of my life. I grew so much and have had a support of love around me. Thank you. I am happy for myself. So far since I have gotten back it has been a new me. Obstacles and challenges now seem much clearer and I take the world with a strong positive outlook. It's now "I can," and "I will," not "I might" or "I'll try."

Right before I left I start making morning affirmations, to help with my mindset and outlook on life. Previously it had been dark and gloomy, not really pushing myself. On the flight over I read about making visual connections to experiences to help make affirmations more meaningful, and action oriented.

The single experience that best personifies this is when I was within an inch of touching the Western Wall for the first time. That affirmation was and will always be "I give myself permission to be powerful." The thought in the arena that I was in, brought me to complete tears. When I touched the Wall, it was a moment of clarity, love, power, and embrace. Everything that my grandfather instilled in me.

Speaking of Papa, I guess I should have of started this blog with a little story. Right before my grandfather, Irwin, passed away we were talking about the trip and the Birthright experience, as I was the fourth member of family to go on the trip. He was not the most religious person in the world but still had his faith. He told me that I was going to love every moment of the Western Wall, and to make sure that I cherished it. This was the last conversation I had with him as he passed away three weeks later. I love you Papa; forever and always.

Back to my hand on the Wall. He was there. Checking up on my family, my new family, and me. Remarkable, powerful, and I saw the true power of love. I have a connection with life and religion that I never appreciated. And now I do. And I see how it affects people. It's moving.

We are a remarkable people. I do know that the dictionary doesn't have enough positive words to describe how I am feeling since returning from the trip. The being happy with myself idea/feeling is something I thought I was. I now realize I wasn't when referring to years back with previous relationships. The best part is that I also realize that now I am. And I am ready to give myself and everything I have in my heart and soul to that special person, myself, and to my community.

The beautiful thing about Birthright and Amazing Israel is you will learn that everyone has there own moments of clarity that open their eyes. It is part of the education process. I guess there is a method to the madness that is a 10-day Birthright trip.

I challenge you to do one thing...that is click submit on that Birthright application. It has been exactly 2 months since I have returned, and everything in my life is improved. It's on you to open your heart, mind, and soul to embrace the Birthright challenge. I can't promise you everything in life, but it know I can guarantee that your life will change for the better and in ways you never thought.

In addition, I also challenge you to take smaller steps to improve your world. One way to do this is to take on personal affirmations. These are statements that you make that will have a positive impact on your day and life. To take this challenge, I recommend taking the time to read "The Answer," by John Assaraf. This will be a great first step for you to change you life for the better, as you know what they say…there is always room for improvement.

Curious what your home is worth? Use our FREE online valuation tool Click Here!

Michael Kane is a Broker Associate at Keller Williams. He is a member of the Carr Peck & Associates team that is recognized locally and nationally as in expert in real estate. Locally he is a member of the Denver Metro Association of Realtors. Nothing brings him more joy than making his client's dreams become a reality! For more information feel free to contact him or call 303-717-9284.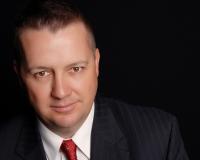 Author:
Jason Peck
Phone:
720-446-6301
Dated:
September 22nd 2014
Views:
884
About Jason: ...