$25 Million Luxury Property Sale Turns Heads
You could have easily missed it here in Centennial Cherry Hills Village Greenwood Village Lone Tree -- an attention-grabbing event that happened just before New Year's Day. One of those San Francisco Bay Area luxury properties (priced at $25 million) made headlines when it was reported to have successfully gone under contract through a little-known process…an online auction.
Come again?
In an increasingly digital age that instantaneously reaches buyers and sellers across the globe, online auction tools to sell luxury properties are beginning to gain credibility.
But is an auction really a new must-have tool? Or just another gimmicky fad?
The attraction of using an online auction to sell luxury properties is the shortcut the auction companies (they usually work in tandem with a listing agent) claim to provide. It's promoted as an alternative to what they characterize as the ponderously slow traditional channel with its hallmark of heavy negotiations. Also claimed is how the 'glitz and glam' surrounding a major auction is said to create marketing buzz around luxury properties.
The concept hasn't yet taken off in a major way -- probably because just about everyone has the same thought: what if a low bidder wins and my home sells for less than it would have fetched on the traditional market? There is also the possibility that a home may not sell at all. One online auction agency reports thatonly 55% of auctioned properties are ever ultimately sold. That means three months wasted while marketing an auction. Then, there's this: the Belvedere-area home referenced above allegedly actually cost some $35 million to build, and was originally listed in the $45 million neighborhood. So you have to ask: was that auction truly a success?
It is my business is to know the Denver real estate market inside and out. Selling luxury properties in Centennial Cherry Hills Village Greenwood Village Lone Tree presents a unique set of challenges. Each property is unique; each requires a different marketing plan for top success. If you are considering selling a luxury property this year, contact me to build out a unique marketing plan for your property in 2013.
Jason Peck is part of the Carr & Peck Real Estate Experts at Coldwell Banker. He has been recognized locally and nationally as in expert in real estate. Locally he is 2nd in Denver Metro sales out of 5,000 agents and has been recognized by the Wall Street Journal and Real Trends as one of the top selling agents in the country. He is a top 10 agent for Coldwell Banker nationallyin homes sold. He is co-author of the National Best Selling Book, "The New Rise in Real Estate". For more information feel free to contact him or call 720-446-6301.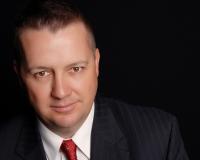 Author:
Jason Peck
Phone:
720-446-6301
Dated:
January 20th 2013
Views:
1,944
About Jason: ...