Top Home Design Trends For 2019
Top home design trends for 2019, A perspective from Ryan Rose at Keller Williams Realty Downtown, LLC
I pulled this research from several sources as well as personal experience as someone who is in and out of homes professionally all year long. This is inspired from several sources including Elle Décor here are some stand out trends for 2019.
1-Floral Prints in fabrics & wall paper – use carefully, this is a great way to bring in color and shape to a room but don't over do it
2-Rich jewel tones – used to create that strong pop of excitement
3-Out- Cool Greys – shift to whites and warm neutrals
4-Bold patterned tile used in back splashes and floors – be careful a little goes a long way
5-Sustainable & handmade – embrace the individual spirt dig into etsy and pintrest to make your home unique
6-BoHo with a twist – this is a tricky one to pull off. At the core is self-expression by layering patterns, colors, and materials in a modern fresh way.
7-Acrylic Furniture – this trend has been building for years. You can still finds some great deals on vintage pieces
8-Out – Copper & Rose Gold– this trend was slow to take off in Denver. The trend is towards more natural looking metals
9-Black & Bold bathrooms – you must consider the space, but when done right this creates a luxurious room.
10-Out- accent walls – this was always tricky for home owners to pick the right wall and the right color. Single color rooms are back.
11-Light colored floors are making a come back – this creates the light airy feel the home owners are craving.
12-Out- Cherry cabinets – painted kitchen cabinets in a range of colors are a strong trend think of black, blues, and grey
13- Tassels and fringe – This done in moderation with a pop of color ads an unexpected sense of fun to a window, pillow or chair
14-Counter tops – out with stark commercial style surfaces like white quartz and in with warmer, softer, darker colors
15-10% Color 90% White- This is a strong look and tough to keep clean but if you choose the right room, the right fabrics this can create and invigorating / fresh space
Of course, a picture or a consult is worth a thousand words. If you have specific questions or just curious about the Denver real estate market? Click Here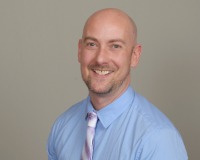 Author:
Ryan Rose
Phone:
720-441-3855
Dated:
January 15th 2019
Views:
87
About Ryan: As a Denver Realtor, I am in love with what I do. I was inspired to pursue the real estate professio...