Work Now Pays Dividends Later in Home Sales
With Christmas right around the corner, 'tis the season to think of selling your home. Historically, January tends to be a prime time to catch buyers who wanted to take the holidays off from looking. Like anything in life, success comes from the proper preparation. Whether you are looking to sell your home in Aurora, Parker, Centennial or another area in Colorado, these tips will help you attract buyers for more money.
1. Design for the Masses
One of the reason homebuilders are so successful is because their model homes appeal to most people. With soft neutral colors and designs, it is easy for a potential homebuyer to see themselves living there. The same principal goes for resales. Just because you might like the highlighter yellow color walls does not mean others will.
2. Set the Stage
I am a firm believer in the powers of staging. A good stager can be worth their weight in gold. Many times, especially if a home has an awkward shape, potential buyers can have a hard time imagining how their furniture would fit. Staging can help buyers visualize themselves living there and encourage them to want to make an offer.
3. Don't Trust Zillow
One of the most common misnomers in this digital age is the belief that Zillow will accurately give you the current value of your home. While Zillow is a wonderful site for free information, it can have its flaws like anything else. Some 'Zestimates' might be accurate but many are not. What you need a qualified professional who can use their knowledge and experience to give you an accurate estimate.
If you are thinking of putting your home on the market now or in the near future, give us a call today for a free consultation!
Photo courtesy of utb.edu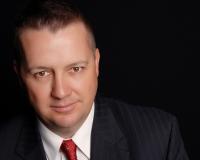 Author:
Jason Peck
Phone:
720-446-6301
Dated:
December 2nd 2012
Views:
1,183
About Jason: ...