What Area Should You Live In Next
Maybe your neighborhood isn't the best for raising kids, or the streets are too busy, or you are too far away from the places you want/need to be. Whatever the reason, deciding on a new area that you want to live can seem like a daunting decision. Here are some important factors to take into account when picking your new neighborhood:

School District. Do you have kids, or do you plan on having kids in the next 5 years? If so, you should look up the ratings for different school districts. The greater Denver area has some great school districts and it should definitely be a factor when deciding what area you want to live in. Click here to look up school ratings.

Size. You may be looking to upgrade or downsize in your next home. This is a factor in what area you choose because there may not be the type of homes you are looking for in that area. For example, if you like everything Uptown has to offer, but want a large single family home, your options will be EXTREMELY limited. You will be paying a premium for those homes because there are only a few of them. Additionally, if you like the Cherry Hills area but want a small townhome under $300k, you will find there are none and be forced to look at neighboring areas.

Price. Similar to size, you want to also take price into consideration. Some zip codes have a very high average price per square foot compared to surrounding areas. Even just travelling across one street can dramatically affect the average home price. If you want to stay under $300k, you will have to eliminate some areas from your search criteria right of the bat.

Walk Score/Drive-ability. What are the most important commodities to have nearby? Is it a park? Grocery store? Entertainment/nightlife? Light rail? Access to a highway? In addition, do these things need to be walking distance? Or just a short drive? Creating a list of what you'd like nearby, then prioritizing the list will help determine what areas provide those.

Current and Future Value. Everyone wants to make sure that with a long term investment like this, they are buying into an area that has both current value and value that will continue to grow in the future. Especially in Denver, buyers are looking for a home that will appreciate; and not just appreciate a little, but appreciate faster than homes in other areas. You need to determine how important maximum appreciation is for you. Have you heard about the Starbucks Principle? Wherever you see one or more Starbucks is an indication of an area with good current and future value. Franchises like Starbucks have access to vast resources that are dedicated to gathering information on demographics, population growth, disposable income, and development. They won't invest in putting a store in an area if they don't see strong indicators of growth in that area. So look for those familiar green logos when driving through areas you are considering moving into.
Have any questions about how these factors play into the Denver market? Or do you already have your listed completed?? Let's talk about what areas would be the best fit for you:
Kelsey Shultz, Realtor
720-744-2181
Kelseyshultz@kw.com
Search homes in Uptown
Search homes in Cherry Hills
Search homes in North City Park
Search homes in Park Hill
Search homes in the Highlands
Search homes in Wash Park
Search homes in Cap Hill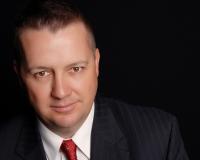 Author:
Jason Peck
Phone:
720-446-6301
Dated:
November 1st 2016
Views:
352
About Jason: ...