Understanding the Current Littleton Real Estate Market
As we wrap up the holiday season and the waning days of 2012, buying or selling a home tends to be the last thing on people's minds. However, as 2013 approaches, the time to start thinking is now, not in the spring. Many Littleton families have already begun the de-cluttering process or started looking online at what's going on in the market. For those of you playing catch-up, let's review the Littleton real estate market. These statistics are based on Metrolist data through November 2012.
The one statistic that can pretty much sum up the 2012 year is the number of homes on the market. In November of 2011, there were 1,254 homes for sale in Littleton. This November, there are 610. That's a 51% drop in inventory. What does this mean? Well for buyers, it means the market is hot. As a buyer, you cannot assume a property that is for sale right now will be there next week. At the risk of sounding like a used car salesman, you simply cannot wait if you find the right home.
Most real estate economists agree that a balanced market is around 6 months supply of inventory (meaning it would take 6 months to sell every home on the market, assuming no new homes became available.) As of November, Littleton was sitting at 2.5 months supply. Great news if you are thinking of selling your home. It is very much a seller's market.
Does this mean homes are rising in value? Yes and no. According to the data, there was a 2.6% increase compared to last year in regards to median sales price. This is a much more healthy appreciation than the appreciation experienced during the housing boom. As we saw, that type of appreciation is not sustainable long term.
For people who think the market is still soft enough to be able to lowball offers and get an amazing deal, I am sorry to burst your bubbles. Don't get me wrong, there are still amazing deals out there. I come across them every day. However, as a buyer, it is no longer a fire sale atmosphere and sellers know they do not need to sell their homes for pennies on the dollar. The average list-to-sales ratio for November of 2012 is 98.2%, meaning the average seller will agree to terms on contracts at 98.2% of their asking price.
This data can seem scary as a buyer, but it really shouldn't be. It just means savvy buyers shift their mindset and expectations. Please call me for a free buyer's consultation to see how I can help you become a successful buyer! If you are thinking of selling, now is the perfect time!
Photo courtesy of www.panoramio.com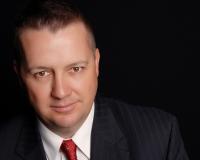 Author:
Jason Peck
Phone:
720-446-6301
Dated:
December 23rd 2012
Views:
799
About Jason: ...