Understand the Tradeoffs with Littleton Foreclosures
One of the most common questions I hear from buyers in the Littleton area is, "I hear there are a ton of foreclosures out there and you can get a great deal. What do I need to know about them?" Foreclosures are not for every buyer. There are a few things you should understand about these properties.
1. Understand you play by their rules.
Purchasing a foreclosed property is not like a regular sale. Homes with private sellers are subject to Colorado Real Estate Commission approved contracts. With bank owned properties, they are not subject to these same contracts. They almost always have their own addendums that supersede any state contracts. This usually means they dictate the terms. You either dance to their tune or you get off the dance floor.
2. "Sold as-is"
Bank owned properties are sold "as-is." You have the right to an inspection of these properties but understand banks will not fix anything. You either take it or leave it. Their rationale for this is that these homes are put on the market for less than comparable properties. You should know that you get what you pay for.
3. Grab a hammer and a paint brush
There are move in ready houses and there are bank owned houses. It's not often that you get both. Before you start looking at bank owned properties, you need to decide whether fixing up a house is in your plans. If you don't have the time or the patience to spend numerous weekends in Home Depot, maybe you should avoid bank owned properties. There are deals to be had, but they come with the tradeoff.
All in all, it takes patience, elbow grease and knowledge to buy a bank owned property. Don't assume all foreclosures are a great deal. Market conditions can change. Its important to know the current conditions before making an offer. Give me a call if you are interested in bank owned properties.
Photo courtesy of http://georgenowickisrealestatenews.blogspot.com/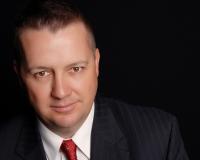 Author:
Jason Peck
Phone:
720-446-6301
Dated:
January 20th 2013
Views:
674
About Jason: ...