Top Picks for Denver Restaurant Week
This week, many home buyers in the Denver area will take a little time out of their search to enjoy one of Denver's finest traditions: Restaurant Week. This event, organized by VISIT DENVER, features dozens of participating restaurants all across the Denver Metro Area, including Littleton, Englewood, Aurora, and Parker, just to name a few.

With countless restaurants all offering menus with a set price of $52.80 per couple, choosing which restaurant to go to might be a struggle for some. Being a Colorado native, there are several restaurants on this list I would like to make my recommendation for (not in any particular order).



1. 240 Union
A mainstay in Lakewood, this restaurant featuring a wide range of American cuisine with an ever changing menu has been a long standing tradition in my family. Never once over the years have we ever had a bad experience. With a warm, inviting ambiance and vast wine list, this restaurant is well worth the trip out west.
The perfect date night restaurant, CRU features a wine list few places can match. I challenge those who do not like wine much or who do not know much about wine to visit this restaurant. Their knowledgeable staff can help pair wines with your dining selections and make the experience complete. This place is definitely worth a visit.
3. Little India
This is a recent find for me. I never grew up as a fan of Indian food. It took a friend of mine forcing me to explore outside my box and this place certainly didn't disappoint. For those of you who prefer bland food, this place is not for you. The flavors and spices used in their dishes are fantastic. This is definitely the best Indian restaurant I have been to in the Denver Metro area.
4. The Melting Pot - Littleton
I am sure many of you have visited the Melting Pot before. This pick is not about the restaurant, but this particular location. The Melting Pot Littleton is widely believed to be one of the most haunted restaurants in the country. The building dates back to the early 1900's and used to have various uses, including courthouse. This location has been featured on numerous shows on Discovery Channel and other channels. This is definitely worth the visit.
5. The Denver ChopHouse and Brewery
Steak Lovers Rejoice! Located just a block from Coors Field, The ChopHouse is definitely one of the most popular locations in town. Featuring steaks that would make a vegetarian think twice, this restaurant is definitely an institution among many Denver residents. Often a popular hangout among Denver athletes, you never know who you might see there. If you haven't been yet, what are you waiting for?!
As much as I love all of these restaurants, I will not be visiting any of these this week. Restaurant week is meant to encourage you to get outside of your box and try new places. That is certainly what I will be doing this week.
What is your favorite restaurant featured this week?
Photo courtesy of the VISIT DENVER Facebook Page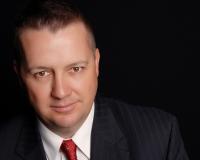 Author:
Jason Peck
Phone:
720-446-6301
Dated:
February 24th 2013
Views:
715
About Jason: ...