The Holidays Are a Good Time to Sell
At this time of the year, many people in Highlands Ranch, Littleton and all over the Denve are thinking about putting their home on the market and moving but believe that they should wait till after the holiday season. While there are a few good reasons to wait, I can give you many reasons why you shouldn't wait and put your home on the market now.
The #1 and best reason not to wait is because the market is so good right now. The inventory of available homes for sale is at a 10 year low, which is causing many homes for sale now to get multiple offers, sometimes over list price. A second reason is that buyers who are currently out looking for a home during the holiday season are much more serious about buying, and are ready to write an offer. Third, during this time of the year there are always fewer homes on the market which means less competition for those homes that are on the market and more money from the sale for you. Reason #4 is that historically, the number of homes for sale greatly increases after January 1st. That means more competition and possibly less demand for your home. Fifth, during the holiday season and the additional vacation time many people get because of Thanksgiving and Christmas, buyers have more time to look during the regular work week.
Don't forget reason #6 which is that many buyers want to close before the end of the year to take advantage of the additional tax savings. Now we are up to reason #7 and that is that in January most corporate transferees start their new jobs. Since these buyers can't wait until spring to buy, those sellers that are on the market during this time can take advantage of this opportunity.
While your home is on the market you can restrict showings on certain days and times to accommodate any family celebrations or holiday events so you don't have to be inconvenienced. Also, if needed, you can close before the end of the year but put off possession and negotiate a rent back of your home till early next year. Another benefit you have by selling now is that you can be a non-contingent buyer in the spring when there are many more homes on the market to choose from, which then gives you more negotiation power on price.
Finally, the best reason not to wait till after the holidays to put your home on the market is that homes show better when they are decorated for the holidays making them feel warm and comfortable.
So if you've been thinking about putting your home on the market, give me a call and take advantage of all the opportunities this time of year gives you in selling your home.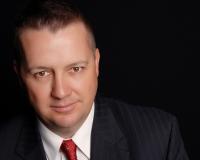 Author:
Jason Peck
Phone:
720-446-6301
Dated:
November 21st 2012
Views:
636
About Jason: ...