The Eureka! Moment for Renters
It's pretty common to hear from previously contented tenants who suddenly experience the Eureka! moment – one where they realize they should have bought a home a while back. Eureka! moments happen most frequently around April 15 -- but they can strike anytime. To minimize the lapse between Eureka! and the moment when home ownership became the smart choice, here are some indicators current tenants should watch for:
Stability Shift
When your long-term job stability changes, your ability to predict future finances changes with it. Current renters should start surveying Denver homes for sale when the breadwinner becomes newly established in a long-term position.
Credit Profile Shift
To qualify for one of the homes for sale in Centennial and Englewood may not require perfect credit; but a better credit score means a lower interest rate (and smaller monthly payments). Keeping an eye on your credit profile will confirm that the single best way to boost it is to pay your bills on time, every time. As with the previously cited stability qualifier, lenders take it all into account, and improved credit coupled with today's record low interest rates pencil out to mortgage eligibility.
DIY Profile
An additional sign that you are ready to investigate the homes for sale in Centennial and Englewood appears when it becomes clear that you can easily handle day-to-day maintenance. Diligent upkeep of a property, inside and out, can take chunks out of your budget if it must all be handled by paid professionals. Especially if you enjoy the process, the more of it you take on, the more you (instead of a landlord) will benefit.
Owning a home is one commitment that should only be taken on after you have researched Centennial Englewood and Denver homes for sale, organized your finances, and are confident that your family is ready to settle down for the long haul. If you are close to such a Eureka! moment, contact me to discuss your goals. With market conditions nearly ideal for first time buyers, I'm here to help you find a home that will turn your Eureka! moment into, 'It's good to be home'!
Jason Peck is part of Carr, Peck & Associates at Keller Williams. He has been recognized locally and nationally as in expert in real estate. Locally, he is one of the top selling agents in the Denver Metro Area out of 5,000 agents and has been recognized by the Wall Street Journal and Real Trends as one of the top selling agents in the country. He is co-author of the National Best Selling Book, "The New Rise in Real Estate". For more information feel free to call him at 720-588-3110.
Photo provided by freedigitalphotos.net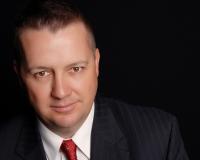 Author:
Jason Peck
Phone:
720-446-6301
Dated:
February 26th 2013
Views:
2,696
About Jason: ...