Temper Expectations with Parker Foreclosures
One unfortunate byproduct of the recent housing crisis is the above average number of foreclosures available. As the market got worse, more and more Americans couldn't make the payments and lost their homes to foreclosure. While areas such as Parker, Aurora and Centennial did not experience as high of default rates as some parts of the country, like Las Vegas and California. With that said, there are still an above average number of foreclosures available.
Purchasing foreclosures are not for everyone. It is important to understand a few things before deciding whether to pursue these properties:
1. What you see is what you get.
The first thing to understand is that foreclosed properties are sold 'as-is'. Meaning they will not make any repairs or corrections. This is very different from a regular sale, where the buyer can request the seller to do certain things as a condition of the sale. This is why it is important to be very attentive when you first see the property.
2. Not every one is a deal.
Foreclosures are often sought after based on the fact that they are often sold below market value. This is true, usually you can get a good deal. However, it is not safe to presume this is always the case. Given that many foreclosures require repairs, ranging from fresh coat of paint to significant structural issues. Based on what needs to be done, the discount still may not be enough to make it worth your while.
3. Banks play by their own rules.
All regular sales in Aurora, Parker and Centennial are contracted based upon a standard contract approved by the Colorado Real Estate Commission. Unfortunately, Foreclosures do not play by these same rules. They are national (sometimes even international) corporations, which are not to specific state real estate laws and procedures. This means their own addendums supersede anything in the contract. It is important to know exactly what are contained within those addendums.
When pursuing bank owned properties, it is important not to go it alone. Make sure you are working with someone who will look out for your best interest. Call today for a free buyer's consultation.
Photo courtesy of www.gcishortsale.com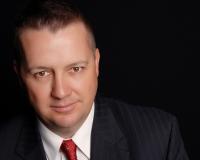 Author:
Jason Peck
Phone:
720-446-6301
Dated:
November 19th 2012
Views:
596
About Jason: ...