Take The Leap Make Your Move To The Mile High City
Take the leap, make your move to the Mile High City.

It seems more and more people from other states are moving here, according to a survey taken by Forbes, Denver was ranked 10th in the top ten cities people relocate to, which isn't surprising. Denver has a lot to offer and continues to improve. There are a lot of attractions, a young vibrant workforce, and the housing economy is strong.

People from all over come to visit Denver and there is no shortage of attractions. The City and County of Denver's second largest industry is tourism and that goes for the entire state of Colorado. Denver has museums to enrich and appreciate the arts, like the Denver Museum of Nature & Science and Denver's Art museum. There are a lot of family fun attractions too, like the Denver Zoo, Downtown Aquarium, and the Children's Museum of Denver. Denver's music scene is also alive and thriving, we get well known bands and artists that come through all the time. There are also more and more bands that start out here and get recognized on a national level. Denver has large park systems and is also close to the Rocky Mountains, where the ski resorts and trails are plentiful for all outdoor enthusiasts. There are almost too many attractions to list, so if you are ever planning to come and visit I recommend checking out this hub of information. As for a time to come, you can't really go wrong, Denver gets over 300 days of sun!

Denver is one of the nation's strongest economies. There is no shortage when it comes to the young and educated workforce that attracts industries of all sorts. Some of Denver's largest employers are United Airlines, University of Denver, Quest Communications, and HealthOne. Denver is also becoming known as "Napa Valley" of beer, there is more beer being brewed here than in any other U.S. city! According to the 2010 ALEC-Laffer State Economic Competitiveness Index Colorado came sixth as the best economic outlook. By 2030 Metro Denver's population is anticipated to be around 3.9 million which is a 50% increase! To help with the ever growing population, Denver continues to expand the light rail system, making it easier to commute between communities and ease congestion during peak hours. Denver also continues to improve the quality of life by continually planning and implementing redevelopment projects.

With the light rail expansion, FasTracks, and all the redevelopment projects, Denver's local economy and neighborhoods are benefiting. More and more local business are sprouting and Denver's home values are rising. Just this past year, Denver has seen a 7.5% increase in average sold price for homes. Houses are a hot commodity right now, the average days on market is 43 days and that is a 40.2% decrease from this time last year! Buyers are having to act fast and expect to pay an average 1% increase from list price (all figures according to Metrolist). Seller's are in a good place right now as more and more people see the benefit of purchasing houses or condos in Denver.

The Mile High City, has a lot to offer and holds a bright future for its citizens. There are a plethora of things to see and do, a strong economy, and a strong housing market. If you are thinking of making the leap to invest in yourself and your future, contact me so we can start your home search today!


By Kira Krizek

Kira Krizek is a team member of the Carr Peck & Associates at Keller Williams Realty Downtown. Car Peck & Associates was 6th in Denver Metro home sales out of 5,000 agents and has been recognized by the Wall Street Journal and Real Trends as one of the top selling teams in the country. For more information feel free to contact her or call 720-320-7229.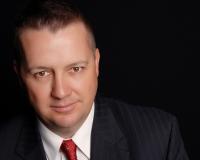 Author:
Jason Peck
Phone:
720-446-6301
Dated:
July 30th 2013
Views:
7,075
About Jason: ...