Strategic Defaulters in Aurora Beware
It seems as though the federal government will no longer stand idly by when it comes to the issue of homeowners using strategic default. According to a September article in the Chicago Tribune, the Office of the Inspector General at the Federal Housing Finance Agency is looking to take action against those who strategic default.
Strategic default is the term for homeowners who owe more on their mortgage than their property is worth and decide to walk away and default on the loan. What makes it a "strategic default" is that the owner is financially capable of continuing to pay their mortgage, but decides not to do so. Many of these people will continue to live in the home for months (even years!) before the foreclosure process begins.
According to the article, the OIG will seek civil recoveries against these people. The article even mentioned the OIG will seek jail time for some offenders. The FHFA oversees Fannie Mae and Freddie Mac, the two government sponsored entities, which purchase roughly 80 percent of all mortgages on the secondary market. Since strategic defaulters place a financial burden on tax payers, the OIG has decided they will start playing hardball with strategic defaulters.
While the article didn't go into much detail on HOW the OIG was going to start going after strategic defaulters specifically, it did point out a few ways the OIG are identifying strategic defaulters. One of the ways is the OIG was going to start investigating homeowners who may have lied on loan applications about strategic defaulting in the past. So if you walked away from one loan, only to get another, you might be on their list.
What does this mean for homeowners in Aurora and other Denver Metro suburbs? Obviously the OIG isn't going to completely reveal their hand in this case, so it's hard to know for sure how these investigations will be carried out. If you are considering a strategic default, it would be more advantageous to look into conducting a short sale instead. Please give us a call if you would like more information on the short sale process.
Photo from: http://money.howstuffworks.com/personal-finance/debt-management/foreclosure.htm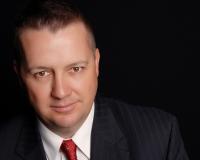 Author:
Jason Peck
Phone:
720-446-6301
Dated:
October 21st 2012
Views:
1,549
About Jason: ...