Stick To It
Stick to It
First off, Happy New Years!
Now that we are a few days into the New Year, its important that the resolutions you have made are now a few days into action. Typically resolutions for most people last a few weeks and then are forgotten about. Let me ask you a few very important questions…
Did you make your resolution(s) for 2015 to better your life?
If you answered no, then lets start over with a new resolution. If the answer is a yes…then lets do make magic happen!
Resolutions as we all know come in a plethora of forms from losing weight, to stop smoking, to being more present with family, etc…
For those that have made resolutions dealing with the home, whether your goal in 2015 is to by a home, clean your home, or save for a home. Lets focus on a few real estate resolutions for the New Year.
Resolution 1… Get Ahead on Mortgage Payments
Making extra payments can dramatically shorten the time until your mortgage will be paid in full.
Consider: The monthly principal and interest on a $150,000 mortgage with a 30-year term and an interest rate of 5.5 percent totals $852. Paying an extra one-twelfth of that amount, or $71, each month would increase the payment to $923, but also shorten the term by five years and one month and cut the interest expense by $30,789.
With mortgages it can be quite simple, the more payments made in the faster period of time the less you pay over the long term, and the faster you pay off the mortgage. Plan to save an extra $100 a week, and you can cut your mortgage by a few years.
Resolution 2: Refinance
Refinancing an adjustable-rate loan can make sense even if you end up with a higher payment. That's because a fixed rate will protect you from interest rate risk. As we saw through 2014 interest rates were moving quite a bit, and a common thought is buyers are on borrowed time; so lock yourself into a low fixed rate now.
Consider: The monthly principal and interest add up to $898 on a $200,000 mortgage with a 30-year term with a variable rate starting at 3.5 percent. Refinancing that loan with a fixed rate of 5 percent raises the principal and interest payment to $1,073, an additional $175 a month. But if the variable rate jumped to, say, 7.5 percent, the payment would increase to $1,389, an additional $491 per month. Locking in the extra $175 in 2012 might be difficult, but paying that extra $491 further in the future could be much harder still.
When looking to refinance, consider multiple lenders as some may have better options that fit your needs than others.
Resolution 3: Save on Home Owners Insurance
Looking to cut that home owners insurance in 2015? If you did any updates to your home in 2014 you may be in luck. This is because major repairs or improvements that you made to your home last year can get you a discount or a lower quote on this year's coverage.
Insurance companies need to know if you fixed roof issues, updated plumbing/electrical because this can lower the chance of an issue arising, which at the end of the day means more money in your pocket.
When it comes to real estate and the New Year, just like most resolutions, small steps lead to compounding change. This is how you change your life for the better in 2015.
Curious what your home is worth? Use our FREE online valuation tool

Michael Kane is a Broker Associate at Keller Williams. He is a member of the Carr Peck & Associates team that is recognized locally and nationally as in expert in real estate. Locally he is a member of theDenverMetro Association of Realtors. Nothing brings him more joy than making his client's dreams become a reality! For more information feel free to contact him or call 303-717-9284.

Information provided by bankrate.com.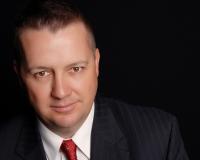 Author:
Jason Peck
Phone:
720-446-6301
Dated:
January 6th 2015
Views:
617
About Jason: ...