Shifting Denver Housing Market
If you are living in Denver, you are probably aware of how "crazy hot the market is." But is it? Most people have been saying this for the better part of 4 years. But statistics show that we are coming up on a SHIFT in the market.
We already know we were on borrowed time with interest rates and that the feds were waiting for the election to pass (typically a time of uncertainty) to raise them. Well, now that the election has come and gone, we are starting to see interest rates climb again. A 30-year fixed rate is now up to 4.25%. Higher interest rates, translates to home-buyers looking at lower price ranges. The higher the rates go, the less home buyers will be able to afford.
Now, we won't be experiencing a crash in the housing market like we experienced in 2008 and 2009. We will however not being seeing home appreciations in the double digits next year. Denver's market is a strong market fueled by the ever-increasing tech-industry, business districts, and location appeal. Housing prices are unlikely to decrease drastically, but wouldn't you want to take advantage of home prices now? Seasonally, winter is the best time for buyers to get a good deal and compete with fewer offers on the same property. Sellers will find their most opportune time in the spring to create a 'bidding war' of offers.
This week alone, 572 properties that are on the market, did price reductions. This may be due to a couple different factors. Some properties may have been overpriced to begin with, and are now reducing to market value. There are also not as many buyers as there were in the spring and summer months. On the other hand, there were still 1,020 properties that went under contract, and 1,013 new properties on the market (784 new listings and 229 that have fallen out of escrow and are back on the market).
Homes are sitting on the market right now either because of price or marketing deficiency. People will always have to move; buying and/or selling. That is a fact that will never change. But knowing the most opportune time for your specific real estate transactions is knowledge that only an experienced Real Estate Consultant like myself can educate you on. If you'd like to know if now is a good time for you to sell, buy, or invest in Denver real estate- give us a call! We offer free consultations where we can give you the tools and information to make the most educated decision for your specific needs.
Our Denver calendar is filling up fast with people wanting to get started first thing next year, so call us today at (720) 744-2181 and schedule your consultation!
Search homes for sale in Denver's hottest neighborhoods here.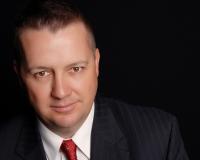 Author:
Jason Peck
Phone:
720-446-6301
Dated:
December 2nd 2016
Views:
1,058
About Jason: ...