Selling Your House Without Turning Away Home Buyers
As the competition for Buyers heats up in the Denver Real Estate market heats up, its important for sellers to do everything in their power to get their property in the best position to sell. Most of the time you get one opportunity to draw a buyer into the property, and if deter them from your property with something small, it can cost you thousands of dollars or even worse not selling your home.

The following are great tips for sellers to enable them to get the best offers from buyers in Denver.
Dirty Home?
Nothing will do the job faster than showing a house with filthy floors and kitchen counters where new life forms are evolving.
"The No. 1 biggest mistake is not getting the home in the best possible condition. That's huge," Goldwasser says. "I won't even represent sellers at this point unless they are fully aware of how important it is to get their home in the absolute best condition that they've ever had it in."
Goldwasser recommends that sellers make an extra effort, from steam-cleaning tile and grout to replacing carpets.
"If the carpets are old and smelly, you should put in new," he says. "If they're relatively new, you should at least have them shampooed."
Cannon agrees that grime can derail any showing.
"The home should be neat and clean and free of all debris," Cannon says. "If it reeks of cats or the kitchen sinks and counters are so filthy that it almost looks like the food is moving, I won't even want to come in."

Outdated Appliances and Fixtures:
Buyers are not impressed by tarnished doorknobs, disco-era light fixtures and ancient ceiling fans.
"You need to change out old fixtures in your house," Goldwasser says. "New cabinet hardware and doorknobs will probably cost all of $400 or $500, but it makes a huge difference."
The same holds true for dated ceiling fans, light fixtures and kitchen appliances.
"Homes that have old fans, lights, ovens, microwaves, ranges and dishwashers can really turn a buyer off," says Goldwasser. "Sellers will say, 'Oh, the buyers can take care of that.' Well, yes, they can, but it's going to impede you from getting the highest price possible for your home."
Avoiding the Stager
Shopping for a home is like shopping for clothes. Buyers are trying on your home to see how it fits, as if it were a pair of shoes. If personal items clutter your home, it's like the buyer is trying on those shoes while you're standing in them. A fit is unlikely.
"Anything that makes your house scream 'you' is what you don't want," Dana says. "I tell all my clients that how we decorate to live and how we decorate to sell are different, and right now, we're decorating to sell."
Sellers should try to eliminate personal items, including family photos, personal effects and even unique colors, she says.
"As soon as you have family photos, buyers get very distracted. 'Oh, did I go to school with him? What do their children look like?'" she says. "Suddenly, you're selling your family, and you're not selling the home."
If you really want to hook a buyer, Dana offers a tip: "I try to place a mirror strategically so that people can actually see themselves in the home, so they can actually picture themselves living there."

Sellers that Hang:
Generally speaking, buyers don't like it when sellers greet them at the door, follow them around and eavesdrop and make unsolicited comments.
"It's so annoying," Goldwasser says. "They will want to walk around with the potential buyer and put in their 2 cents' worth. It's not good. Normally, there are 1 out of 10 sellers where it's OK to have them there, and that's because they know what is up with the property and how everything works."
Goldwasser makes a point to shoo his sellers away from showings when he's the listing agent.
"They like to think they know what they're doing, and that's fine," he says. "But when you've sold thousands of homes and you have a system, you know how to get people the maximum value for their home. That's why they hire you, right?"
Michael Kane is a Broker Associate at Keller Williams. He is a member of the Carr Peck & Associates team that is recognized locally and nationally as in expert in real estate. Locally he is a member of the DenverMetro Association of Realtors. Nothing brings him more joy than making his client's dreams become a reality! For more information feel free to contact him or call 303-717-9284.

Information provided by bankrate.com.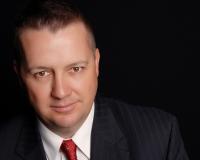 Author:
Jason Peck
Phone:
720-446-6301
Dated:
January 12th 2015
Views:
679
About Jason: ...