See The City Through Real Estate
Being a Realtor, is an unusual business, and much different that what I had envisioned before I became one. First, it isn't a regular 9-5 job with weekends off. Even though most Realtors are their own boss, we can't really set our hours and days off. You have to be available for your clients when they need you, and if that means having to show homes after 4pm or on weekends, you have to do it. If you happen to be fortunate (or unfortunate depending on how you look at it) and have quite a few buyers that you're working with, you may not be able to take a true day off for a couple weeks. I want to make sure that I don't make this sound like I'm complaining, I'm not. Working with a buyer and showing homes is the BEST part of being a Realtor.
Next, I imagine most people have a fairly regular area that they "run around" in for shopping, going out to dinner, seeing a movie etc. with their commute to work being the only change from it. Since becoming a Realtor many years ago, I've been to parts of the city that I never know existed. From Thornton & Lochbuie (who knows where this is?) in the north to Castle Rock in the south. From Elizabeth way out in the eastern plains to Golden in the west. I used to think anything north of I-70 was practically in Wyoming. Now, I don't think twice about it.
Modern technology with cell phones, laptop computers and iPads has made it much easier to do many parts of being a Realtor from almost anywhere on Earth so long as you have internet access. Remember not too long ago when the only way you could get email was with a desk top computer? Now, with the "computer in your pocket" smart phone, I can check email, and even write a contract from my phone no matter where I am! But when you're on vacation with your family and laying on a beach somewhere, the last thing you want to do is answer an important email ors write a counter proposal to an offer. But it's all part of being a Realtor, and I wouldn't want to have it any other way.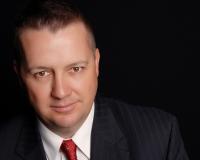 Author:
Jason Peck
Phone:
720-446-6301
Dated:
November 15th 2012
Views:
642
About Jason: ...