Searching for Homes in Lakewood
Many people are searching for homes in Lakewood now that interest rates are at historic lows and the market is now starting to move in the upward direction. With the magic of the internet, there is an almost unlimited amount of ways that you can search for a home. What is important to know when you are searching is how current is the information that your are getting. In most areas of Lakewood, homes that are in good condition and priced right are often times under contract in a week or less. If you're searching on sites such as Trulia or Zillow or any of the thousands of others like them, the information that you're getting can be as much as 5 or more days old. I've seen cases where their info was 2 weeks behind!!
Why does this matter? Because once a home goes "under contract" it is supposed to stop showing in search results because it is no longer "active" for sale. This is especially important when looking at HUD owned homes since once the home goes on the market you have 10 days to place your bid. On most web sites by the time they get the data that the house is on the market the bid period has already passed and the home is under contract, and you've missed out. There is nothing much more frustrating for me than having to tell a potential buyer that is calling or emailing about a home that it is already under contract.
If you want to still search for yourself, the 2 most accurate, up to date web sites to search are www.REColorado.com and www.Realtor.com with REColorado being the most accurate since it is the public website for the MLS system we Realtors use. So if you see a house with a yard sign in front and then look it up on these web sites and you can't find any result that means it is already under contract.
But why go through all this work and frustration yourself? I'm your local real estate resource and I have access to the most up to date information and can assist you to find your perfect home before you miss it. Call me at 720-841-5093 to get started.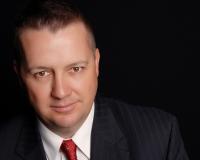 Author:
Jason Peck
Phone:
720-446-6301
Dated:
October 16th 2012
Views:
956
About Jason: ...