Savvy Home Buyers Follow These Rules
This year, the real estate market has been unlike any in recent history. Record low interest rates and overall buyer confidence has led to a considerably strong market in Denver Metro areas like Aurora, Centennial and Parker. Contrary to national media reports, we are currently experiencing a seller's market, meaning buyers outnumber sellers. With this said, there are still fantastic deals out there and well prepared buyers will do well. Here are five tips for putting your best foot forward.
1. Make sure your preapproval is ready
Most areas like Aurora, Centennial and Parker are seeing significant drops in 'Days on Market,' meaning homes are selling quickly. When you find a house you like, you better be able to act quickly. Smart buyers will have their financing figured out BEFORE they go look at homes. Sellers these days want to see that buyers have arranged financing and are able to complete the terms of the contract on time.
2. 'Low-Balling' is a losing formula
Gone are the days of fire sales. Given the low amount of inventory compared to high demand, most sellers are no longer willing to sell at any price. There are some great deals out there but buyers who think they can offer 70 cents on the dollar for every property are almost always going to come up empty handed.
3. Stand apart from the crowd
Many sellers will have multiple offers to choose from, especially if its fresh on the market. The key as a buyer is to have your offer stand apart from the crowd. Its not always about the highest offer that comes in. Savy sellers will seek offers that not only meet their desired price, but also be drawn to offers from strong buyers where the transaction will most likely make it to the closing table. By not making unnecessary demands or adding complications to your offer, you can help make your offer most attractive. Sometimes, it might even be helpful to write a letter to the sellers stating the case for why they should choose your offer.
4. Find an 85% perfect home
Many buyers have a picture of the perfect home in their mind. It will have all the bells and whistles and will come with a low price tag. To quote the Rolling Stones, "You can't always get what you want." Does this mean you have to settle? Not necessarily. Don't ask yourself, "does this home have everything I want?" Instead, ask yourself, "Does this home have enough of what I am looking for? I have bad news for you: there isn't a 100% perfect home out there. Even buyers who build their own home will invariably find faults with homes they design. If it has 85% of what you are looking for, go for it!
5. You snooze, you lose
A sad reality of this market is that buyers just don't have the time to take the night to think over a decision. Homes just aren't staying on the market long enough, especially in lower price ranges. Smart buyers will know the right house when they see it and follow their gut. Too many buyers are taking their time and getting beat to the punch.
One of the most important things you can do as a buyer is work with a knowledgeable team (real estate agents, inspectors, title companies, etc.) that will work tirelessly for you. Give us a call to see how we can help you succeed!
Photo courtesy of www.hlgz.org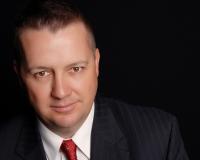 Author:
Jason Peck
Phone:
720-446-6301
Dated:
October 28th 2012
Views:
964
About Jason: ...