Rooney Valley Development In Lakewood
Lakewood is the third largest city in the Denver Metro area and is almost at 100% built out. The city is looking to develop the last piece of greenfield left, located just off of C-470 between Alameda and Morrison road. The Rooney Valley Development is expected to be approximately 1,276 acres and will be a combination of residential, commercial and park use.

While it is currently unknown what the overall completion date is for the entire development, it has been ongoing sense 2005, when the construction of the Solterra community initially started. With the completion of the community right around the corner, new construction has finally begun to emerge. Developers such as Cardel, Infinity, Brookfield and Mcintire have begun breaking ground for new residential homes.

While there is speculation that commercial properties will be built, no official proposal has been made. Construction for the upcoming years will primarily be residential, there are also a number of rumors stating that developers are contemplating the construction of condos.

Some concerns of the development;
Over excavating creating dust for nearby residences
Developers are required to over-excavate due to the heating and steep dipping bed rock, however this is necessary in order to insure the safety of all future residences. Furthermore it is regulation that developers have water trucks to mitigate dust, if current residences experience an issue with the dust, developer will be required to increase the water sprayed in order to compensate.

Excessive sound from Bandimere and Red Rocks
Bandimere and Red Rocks both produce an excessive amount of sound however residences whom choose to live in the area fully understand and accept this. It is actually written into the deed when each home sold.
Water source
Brookfield negotiated with Maple Grove to have them install a pipeline from their private water utility to an underground water tank located under Green Mountain. The only exception is a small parcel of land, located right on the boundary line of Lakewood and Morrison, because there is no proposal to develop this land in the near future the issue has not yet been addressed.
Accessibility to Groceries and Departments stores
Once residential construction is further along, there are rumors that developers plan on building commercial space in order to allow residences better access to department stores.
The Rooney Valley Development is a work in progress and much of it is still in the air. If you have and specific concerns let me know and I'll be happy to find the answer.
Ryan M. Nguyen is a Broker Associate at Keller Williams. He is a part of Carr Peck & Associates which has been recognized locally and nationally as an expert in real estate. Driven by his passion for real estate he strives to show the world what his generation brings to the table. For more information feel free to contact him or call 303.828.8720 Photo provided by Google, Content Provided by Rachel Griffin And Kara Mueller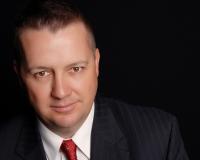 Author:
Jason Peck
Phone:
720-446-6301
Dated:
August 5th 2014
Views:
3,453
About Jason: ...