Rent vs Buying Which is Cheaper
Looking to save money? In this summers 2012 update of renting versus buying, Trulia.com found that nationally it is 45% cheaper to buy a home rather than rent. Here in the Denver area, it was found to be a whopping 56% cheaper!!
Trulia did their study between June 1st and August 31st of this year, and used the data on their website of homes both for sale and for rent. Part of their calculation was assuming that the home was sold after 7 years (which is average) and factors in closing costs, insurance, taxes and other costs. For the renting side, they factored in items like security deposits and renters insurance. Here in the Denver area, they determined that the monthly cost of home ownership is $798 and the monthly cost of renting is $1,823. That is a difference of $1,025 or 56%.
Important to remember with this is that for people thinking about buying a home, they need to itemize their tax deductions (mortgage interest) plan to stay in the house for 7 years or more, and obtain a mortgage at these currently low rates. Failing to do these things will greatly increase the cost of home ownership compared to renting.
While this sounds like a slam dunk reason to stop renting and jump in the home ownership pool, remember one thing. If you're someone who moves a lot, like every year or every few years, this isn't a good idea for you. Renting does give you one benefit which is greater mobility which owning a home doesn't. You really have to ask yourself, "Can I stay here for at least 7 years?", otherwise any savings you might have gained by buying a home goes right out the window if you sell before that. If you can stay that long, What are you waiting for???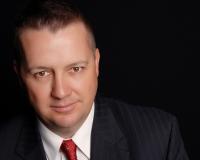 Author:
Jason Peck
Phone:
720-446-6301
Dated:
September 26th 2012
Views:
980
About Jason: ...