Reasons Another Housing Market Crash Is Unlikely In 2016
I'd like to outline why another housing market crash is unlikely anytime soon. As a Realtor, I have been approached several times with comments and concerns about another real estate market crash. I would not invest so much time and money in the market if I remotely thought that was a possibility. For the last seven years, I have been investing into real estate due to it being a relatively safe investment, and have been extremely satisfied with the results. There are several reasons why the market analysts are telling people not to fret another crash like we saw eight years ago, and why now is a great time to shop for Homes in Denver.

One of those reasons is that interest rates should stay low. Even though we have seen an increase in rates for the first time since 2006 (and with the vote to raise the rates was unanimous), some were reluctant to the hike due to concerns of over inflation. There is less risk of a mortgage bubble due to all the changes that have taken place over the last ten years: which has created and stable foundation. Also, there are not a lot of the interest-only or super high loan-to-value mortgages, which in turn diminishes the so called "rate-shock" after a few years. And now because of this strong foundation, foreclosures are now at its lowest level since 2005 as seen in the graph below, which shows the total number of foreclosures from 2005 through 2014, along with year over year (YOY) percentage change.
A few other reasons why it is safe to purchase are all the aids for first time home buyers and the job growth we have seen over the last five years. 2015 boasted over 2.5 million job gains, compared to 3.1 million in 2014. And with the Feds reducing mortgage insurance premiums, it puts first time home buyers in both a comfortable and confident position for their future investment.
Denver's realty market had staggering numbers in 2015. According to the Denver Metro Association of Realtors, 55,509 residential homes went up for sale which boasted a sales volume of $20.16 billion. That's 14.5% up from 2014. Still on the fence about whether to purchase? Consider that the average home price was up 12%, and average days on market were only 31 days. So that home you were thinking of buying last year already went up about 12%, if not more. If the worrisome of another bubble has teetered you in the direction of holding off, I would reconsider and look at the facts. There is no time like the present to buy a home in Denver, and with how positive the market is looking, I can't think of a better investment.
Looking to invest in Denver? Click to see homes for sale in the Denver market.
Already a home owner? Click here to find out what your home is worth!
Kyle McDonald is a Buyer's Specialist who is very energetic and passionate about working with people to achieve their dream home. He is a diligent worker and his aptitude as an engineer creates a very smooth and worry-free home buying process. His energy creates a positive and long lasting impression which brands him as honest, tenacious, empathetic and communicative.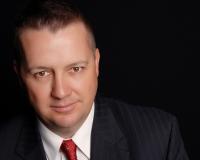 Author:
Jason Peck
Phone:
720-446-6301
Dated:
January 27th 2016
Views:
1,647
About Jason: ...