Real Estate Showdown Week 4 Philly Falls Flat
Another week, another win, both for Broncos fans and Denver residents alike! In last week's showdown we compared Denver, CO to Oakland, CA and like the score for Broncos vs. Raiders game, it was no contest. The Broncos are 3-0 and Denver as a whole is 3-0 when it comes to the Real Estate Showdown.

The Eagles have their hands full this week in their match up against the Broncos. Coach Chip Kelly likes to run an ultra fast paced tempo on offense but there are two problems with this strategy. First, they are playing in Denver. If Chip Kelly tries to run his players at a fast pace right of the bat, he might find them winded when the second half rolls around. Second problem, by running a fast paced offense, they wont have a ton of time of possession. Give Peyton Manning the ball for most of the game and see how that works out for ya! Either way, real estate is what we are talking about right now!

This week's match up features the Mile High City versus the City of Brotherly Love. As we did last week, we will focus on 7 key factors to make our determination on which market is truly the winner (stats gathered via National Association of Realtors).
Denver, Colorado
Median Home Price: $243,000
Percent Change in Median Home Price (Previous Month): 4.29% Increase
Percent Change in Median Home Price (Previous Year): 10.95% Increase
Percent of Home Ownership: 52%
Home Vacancy Rate: 4.34%
Income Per Capita: $32,051
Unemployment Rate: 7.7%

Philadelphia, Pennsylvania
Median Home Price: $110,000
Percent Change in Median Home Price (Previous Month): 2.79% Increase
Percent Change in Median Home Price (Previous Year): 3.02% Decrease
Percent of Home Ownership: 55%
Home Vacancy Rate: 4.35%
Income Per Capita: $21,671
Unemployment Rate: 10.8%

Well, unlike the high flying offense of the Eagle, Philadelphia's market is slow and stagnant. With just a 2.79 % increase from last month and actually LOSING value from 12 month prior, its clear the housing market is doing a whole lot of NOTHING. Sure its more affordable than Denver, but what's the point if you will end up losing money on purchasing a home! Couple this with lower per capita income and a significantly higher unemployment rate, Denver's looking a little better than Philadelphia to say the least!

As a bonus statistic for you, Denver enjoys more than two weeks more sunny days than gloomy Philadelphia. I'm willing to declare this a resounding win for Denver residents! Check out next week when we dissect the Denver market versus the Dallas market. In the meantime, give me a call if you are thinking of buying or selling a home and would like help squashing the competition!

Matthew Koller is part of the Carr Peck & Associates at Keller Williams. Carr Peck & Associates were 6th in Denver Metro home sales out of 5,000 agents and has been recognized by the Wall Street Journal and Real Trends as one of the top selling teams in the country. For more information feel free to contact him or call 303-704-3286.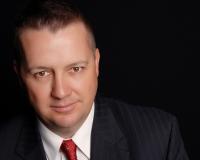 Author:
Jason Peck
Phone:
720-446-6301
Dated:
September 26th 2013
Views:
1,155
About Jason: ...