Real Estate Showdown Week 16 Denver Vs Houston
'Twas three weeks before playoffs and all through D'Town,
there was nary a smile and many a frown.

Denver fans watch their team with a sense of confusion,


Afraid their super bowl hopes were just a delusion.

Last week the team looked like such a mess,

Could the reason really be that they just missed Wes?

With two weeks to go, the Broncos could fall,


Or regroup and recover and show they can win it all!

As this week's game is the last game before Christmas, I thought I would take a shot at a Christmas poem. I understand I am no Dr. Suess but, hey, you get what you pay for right? With the playoffs a lock and the only question being when and where, the Broncos can't fully go into cruise control but here's a few key things for them to keep in mind:
Get Healthy
I understand the importance of home field advantage and pushing for that, but I argue its more important to make sure all the weapons are ready for the playoffs. If that means sitting Wes Welker, letting him recover from his concussions, I say do it. If that means not rushing Kayvon Webster back from surgery on his fractured thumb, I say do it. What's not a smart move, however, is waiting to put Champ Bailey in until the playoffs. As incredible as Champ is, a playoff game is NOT the place to let him knock off the rust of missing all but two games this season. They need to play the chess match of keeping all their top guys in the lineup come playoff time. '
Study the tape
As of right now, here's how the AFC playoffs look:
1. Denver Broncos
2. New England Patriots
3. Cincinnati Bengals
4. Indianapolis Colts
5. Kansas City Chiefs
6. Baltimore Ravens

Of the 5 other teams in the picture, the Cincinnati Bengals are the only team the Broncos haven't faced this year. Now, obviously a lot can happen in the next two weeks and this picture isn't guaranteed but if it ends up being like this, the Broncos can feel pretty good. Peyton Manning and the Broncos coaching staff are very good (excluding last week's debacle) at making adjustments with opponents they are familiar with.

Fundamentals

I think a big portion of the Broncos' problems, especially on defense, stem back to losing site of the fundamentals. There are too many mistakes happening out there: 12 men on the field, defensive holding, coverage breakdowns, etc. The Broncos do not need to be the #1 defense out there, but they have to play better than their 23rd ranking they have right now. Cut down on the big mistakes and take some slack off the offense.


This week the Denver Broncos face the 2-10 Houston Texans. While this is not expected to be a barnburner, its important for the Broncos to not overlook this team as they look to play the spoiler. Houston's real estate market, however may fair better than their football team is expected to.

In this week's edition of the Real Estate Showdown, we will matchup the real estate markets of Denver , Colorado and Houston, Texas. As we have each week, we will focus on 7 key factors to make our determination on which market is truly the winner (stats gathered via National Association of Realtors, Denver Metro Association of Realtors and Houston Association of Realtors).
Denver, Colorado
Average Sales Price: $332,184
Percent Change in Average Sales Price (Previous Month): 0.02% Increase
Percent Change in Average Sales Price (Previous Year): 10.04% Increase
Percent of Home Ownership: 52%
Home Vacancy Rate: 4.34%
Income Per Capita: $32,051
Unemployment Rate: 7.0%

Houston, Texas

Average Sales Price: $183,000
Percent Change in Average Sales Price (Previous Month): 2.3% Increase
Percent Change in Average Sales Price (Previous Year): 9.0% Increase
Percent of Home Ownership: 47%
Home Vacancy Rate: 4.06%
Income Per Capita: $26,849
Unemployment Rate: 6.0%


This is actually a fairly decent matchup. Houston is better in previous month's percent change, unemployment rate and home vacancy rate. Now, with the home vacancy rate is close enough that you could argue that the margin of error in reporting could be more or less than the difference. Denver leads in average sales price, previous years percent change, home ownership rate, and income. The other area Houston leads is in the affordability aspect.

Denver gets the edge this week but its not a complete blowout.
Check out our next Real Estate Showdown when we compare Denver to Oakland, CA. In the meantime, give me a call if you are thinking of buying or selling a home and would like help squashing the competition!

Matthew Koller is part of the Carr Peck & Associates at Keller Williams. Carr Peck & Associates were 6th in Denver Metro home sales out of 5,000 agents and has been recognized by the Wall Street Journal and Real Trends as one of the top selling teams in the country. For more information feel free to
contact him
or call 303-704-3286.

Photo courtesy of www.denverbroncos.com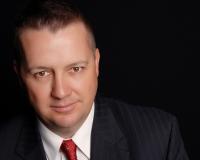 Author:
Jason Peck
Phone:
720-446-6301
Dated:
December 19th 2013
Views:
4,924
About Jason: ...