Real Estate Investment in Aurora
Many current investment options right now are leaving investors wanting. Stocks remain volatile. Savings interest remains non-existent. For this reason, many investors are looking to rental properties and fix-&-flip opportunities, especially in the Centennial, Aurora and Parker areas. While this is true, the decision to invest in real estate should not be taken lightly. Here are a few tips to get you started.
1. Do your homework
When you are dealing with quarter of a million dollar investments, it's not wise to "shoot first and ask questions later" so to speak. One of my favorite sayings is "Amat Victoria Curam" which is Latin for "Victory Loves Preparation". Do your homework. Read books, attend seminars, learn from those around you.
2. "You can get rich with no money down!"
If you think the sentence above is true, stop reading. There's a saying in my house growing up: "If it sounds too good to be true, it probably is". This is true in real estate investing. There is no magic bullet, no get rich quick solution. There is only hard work, preparation and tempered expectations.
3. Only risk what you can afford to lose
A good friend of mine once told me the secret to successful investing is to start with your safest investments and move onto more risky investments. This way if one investment goes bad, the whole structure doesn't crumble. While rental properties and fix-&-flips aren't as risky as commercial real estate or land speculation, they certainly aren't the safest either. Know your risk tolerance and always plan for the worst case scenario.
While this advice may not be earth-shattering, hopefully it does help put you in the right mindset for investing. If you are thinking about investing and would like to set up a free buyer's consultation, please give me a call today!
Photo courtesy of www.homesforsaleinupland.com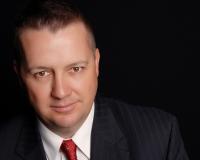 Author:
Jason Peck
Phone:
720-446-6301
Dated:
January 6th 2013
Views:
655
About Jason: ...