Quick Tips for Navigating Debate Traffic
This presidential race will mark a first for Colorado natives. This will be the first time Colorado has ever hosted a presidential debate. While much of the nation will be glued to their television this evening, residences of Denver, Lakewood, Englewood, Glendale and the surrounding areas will have a different perspective.
'Carmageddon' as it has been dubbed by much of the local media, begins this evening from 5 PM to 10 PM. For security reasons, a stretch of I-25 from Santa Fe Drive to Hampden Avenue will be shut down during this period. There will also be road closures from Evans Avenue to Louisiana Boulevard. on University. To say this will cause slight delays is like saying a hurricane will be a drizzle. Click here for a link to CDOT's website.
Will this be the end of the world for Coloradoans? Heck no! We are a resilient stock. We deal with blizzards and other traffic delays almost every year. With that said, one of my favorite sayings is "Amat Victoria Curam" which is Latin for Victory Loves Preparation. You too can be prepared by following these 3 steps.
1. Utilize the light rail if at all possible. I'm sure light rail will be quite packed but it beats bumper to bumper traffic.
2. Get creative on your commute home. For those of you who use smartphones, may I suggest downloading an app called 'Waze'. It is a free GPS app that will calculate the fastest route and provide up-to-the minute traffic reports.
3. Get your errands done early. If it's something that can be put off until tomorrow, that might be the way to go. Time will tell how these closures will affect the 'capillaries' of the Denver metro area but be sure to allow for more time than less.
Unless you can get your hands on a hot air balloon, expect a change in your day. The important thing to remember is that this is a historic moment for Colorado and by tomorrow, it will be like it never happened (hopefully!).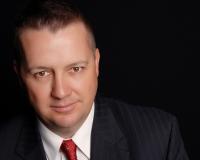 Author:
Jason Peck
Phone:
720-446-6301
Dated:
October 3rd 2012
Views:
903
About Jason: ...