Pride of Ownership Sells Homes
It's amazing how something so simple can be so amazing and refreshing. I've been working with a number of buyers in the Aurora area, and the selection of homes to show them that fit what they are looking for is much smaller than it has been in many, many years. The problem is many of the homes that we see are just, to put it mildly, disappointing. You know that feeling when as soon as you step in the front door and you know right away you're wasting your time? That's what's been happening to me. Most of the homes are dirty, or need lots of work to make livable again or are just plain gross. It's obvious that these sellers, or the people who lived there, had absolutely no pride in their home. A few I've seen look like a home from the TV show "Hoarders" after most of the hoard has been removed.
But a little while ago on a Sunday afternoon after showing my buyer a number of these disappointing homes in Aurora, we decided to head back to my office to make an offer on one of the homes we've seen that weren't "too bad". After a bit of discussion and investigation, we decided that it was best just to let that home go. It just wasn't worth the effort. So I thought to check the MLS and see if anything new had come on the market. Sure enough, just that day a home had just came on the market that was less than 2 blocks away from where we had just been before in the Summer Valley area of Aurora. The photos looked good, so we decided to set a showing and head back out to where we just were a little while ago.
WOW!! What an amazing, breath of fresh air this home was. The curb appeal was fantastic with a nicely trimmed hedge and well cared for lawn, and the house itself looked like it was brand new. Stepping inside, the house was clean, smelled nice and you could tell instantly that these sellers cared about their home. The seller was home, and somehow didn't get the call that we would be showing the home, but then took the time to give me and my buyer a personal tour of their home, pointing out all of the features that made the home special. The seller had lived in the home for 31 years and had bought the home new. He told us that he painted the home every 4 years whether the home needed it or not. All of the windows had been replaced with new, energy efficient vinyl windows. The roof was only a few years old. The furnace was only a few years old. The absolute icing on the cake was that he even stained the wood support beams underneath the deck every 2 years! Simple pride of ownership made this home stand out from all the others we had seen by far. I didn't even need to ask my buyer if she wanted to make an offer. I could tell just by making eye contact that she couldn't wait to get back to my office and make an offer. We made it back to my office and quickly wrote a full price offer for the home. After a little bit of negotiation with the sellers Realtor, we were under contract after the home being on the market for just a matter of hours. So if you're thinking of selling your home, take the time to make your home look its best. In the current market, that alone could make your home sell just as quickly.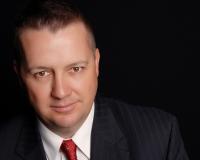 Author:
Jason Peck
Phone:
720-446-6301
Dated:
November 14th 2012
Views:
705
About Jason: ...