Prepare Yourself for Buying a Home
A significant percentage of my clients are first time homebuyers. For the most part, my advice to first time homebuyers stays fairly consistent, regardless of home type. Whether it's a small condo in Parker, a small townhouse in Littleton or a starter home in Lakewood, there are 4 things you want to be aware of.
1. Don't be fooled by paint and/or furnishings
It still amazes me how much a fresh coat of paint and minimal staging items can completely change a potential buyers perception of a home. It works both ways. The right color can make a home shine and the wrong color will completely turn-off buyers. It's important to not be fooled by something that can be so easily fixed.
2. Tally the updates NEEDED
There is always something in a home that you can fix. Changing light fixtures, new coats of paint, changing the floors; the possibilities are endless. However, do not confuse these with NEEDED updates. Are the carpets actually ripped or stained or just not to your liking? Are the windows from this century? Basically what needs to be fixed in order to make the home livable? It's important to distinguish the immediate fixes from the 'next summer' projects.
3. Be Aware of Potential Money Pits
Every house will have its share of issues. It is hard work maintaining a home. Like a car, if it is not done properly, issues become worse. When looking at a home for sale, you want to be aware of pricy fixes. Are there cracks in the foundation? Does the roof appear to be in pretty rough shape? If you are not sure whether something is a big deal or not, always bring in an expert. The small price of bringing in an expert can help save you from a huge money pit down the road
4. Embrace 85% of Perfection
Some people can look at 3 homes and pick the one for them. Some people need to look at 30 homes before they can pick one. There is nothing wrong with either approach. However before I start looking at homes with clients, I make sure they understand one concept: "There is no such thing as a perfect home!" You can scan the earth and you will never find a home that won't have one thing you will want to change. The mentality you must take is "Will this home fit my lifestyle and the things I want to accomplish with this move?"
Buying a new home can be a daunting task. It doesn't have to be, however, when you choose the right team!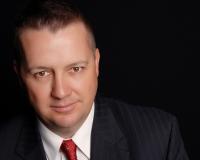 Author:
Jason Peck
Phone:
720-446-6301
Dated:
September 30th 2012
Views:
766
About Jason: ...