Potential Election Effects on Aurora Housing Market
Unless you have been living under a rock for the last few months, you no doubt have been inundated with news and analysis regarding the presidential election. November 2, 2012 will determine the next president of the United States of America. Will President Barack Obama be elected to his second term or will Governor Mitt Romney be elected the 44th President? Political opinions aside, the election will certainly be pivotal in the real estate recovery. How so?
According to a recent article on AOL Real Estate, these might be the potential effects of the Presidential election on the real estate market. While neither side has specifically explained their plans for the housing market, many political analysts believe they know what each side will do. It is widely believed if President Obama is reelected, he will continue to build upon programs already in place. Many of these programs focus on preventing further foreclosures through loan modifications and refinancing. It is also believed Obama might focus on modifying and strengthening the Dodd-Frank Act, which implements government regulations on the financial industry. This act was put into place as a response to financial crisis we faced several years ago.
If Governor Romney wins however, he has indicated he will repeal the Dodd-Frank Act. The Dodd-Frank Act places significant restrictions and regulations on the financial industry. It is Romney's belief many of these regulations are intrusive and ineffective. Romney would support a plan that will streamline regulations and loosen up lending.
Ultimately, the success of the housing market rebound for each candidate will directly relate to each candidate's ability to help strengthen the economy. It is no secret that a healthy housing market is affected by the job market. Lower unemployment and increased incomes will bring more stability to the housing market.
With historically low interest rates and the Fed's recent announcement of their intentions of keeping interest rates low for the foreseeable future, it is unlikely interest rates will be affected. So it appears the kicker could be fate of the Dodd-Frank Act, which will effect credit availability.
While the election could be pivotal in struggling housing markets, the data suggests this won't be the case for local housing markets such as Aurora, Parker and Englewood. The Denver metro area has enjoyed a relatively strong housing market with buyers out in droves. Many people looking in local areas like Aurora and Parker are not concerned with political implications and are taking advantage of current interest rates. Contact me if you would like to join this group!
Photo courtesy of www.knowyourcell.com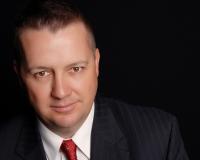 Author:
Jason Peck
Phone:
720-446-6301
Dated:
October 14th 2012
Views:
965
About Jason: ...