Planning is the Difference between Renting and Owning
If you are reading this, you have decided owning a home is in your future. Congrats! Whether you are looking for a condo in Downtown Denver, a townhome in Aurora or a single family home in Littleton, you are not the only one. Like many people, you might be asking yourself, "How do I turn a dream into a reality?"
As a Buyer's Specialist, I work with clients in all walks of life. From the 18 year old deciding they would like to purchase a home while in college to the 70 something buyer who decided their current home no longer suits their needs and it's time to downsize. What do all of these people have in common? They have a plan and they stick to it!
You are more than likely somewhere between these two extremes and you have decided you would like to enter the market. " The journey of a thousand miles begins with one step." Follow these simple steps and you too will achieve the American Dream.
1. Fail to plan is a plan to fail
Deciding you are ready to buy is the first step. You see yourself achieving the end goal but you don't know where to begin. My advice? Create a plan. Your first step is to decide what type of property you would like to own. Is it a $100,000 condo or a $500,000 home. When you decide what type of home you would like and for what price, your next step is to formulate a plan to achieve this goal. How much do you need to save for a down payment. When would you like to move into your new home. The difference between a dream and a plan is a clear path. Do your research online. Talk to real estate and finance professionals to understand what you need to plan for
2. Overwhelmed? Chunk it
Once you have decided what your goal is and how much you need to save. Let's say you need to save $10,000 in order to have enough for down payment and other various costs as an example. If you focus on the large number you need, you are setting yourself up for failure. Take your end goal and break it down into small manageable chunks. You don't need to ask yourself how you are going to come up with $10,000. Instead, what you should be asking yourself is, "Can I save around $800 per month to be able to purchase by this time next year"
3. Stick to your plan
A goal without a purpose behind it will never be achieved. When things get tough and your mind tells you, "I can skip saving this month," remember why you set the goal in the first place. What will purchasing a home do for you and your family? Do you have the pig-headed determination to achieve a goal you set? While it may not always seem like it, the answer is yes! You have the ability, you just need the will. Write down your goal and post it in your office, as your screen saver, tell your friends and family about your goal. Put the world on notice that you WILL achieve this goal and amazing things will happen.
4. What you focus on expands
Like many people, you may be asking yourself, "How in the world will I save enough to purchase a home?" There is a great book written by John Assaraf and Murray Smith called, "The Answer." The biggest lesson of the book is what you focus on expands. If achieving a goal is the first thing you think of when you wake up and the last thing you think of before you go to bed, your mind will make it so. If you are constantly telling yourself, "I'll never be able to save up what I need," then there is no point in trying. "Whether you think you can or you think you can't, you're right," – Henry Ford
If you are ready to formulate a plan and stick to it, call me, 303.704.3286. I can help you understand what to expect and how to put yourself on the path to homeownership.
Photo courtesy of www.macombgroup.com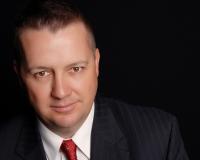 Author:
Jason Peck
Phone:
720-446-6301
Dated:
April 14th 2013
Views:
5,488
About Jason: ...