Perks of Being a Real Estate Agent
Being a Real Estate agent, as one would expect I have seen thousands of homes throughout the entire Denver area. I have seen homes that I and my buyers couldn't get out of fast enough due to awful, disgusting smells or so horrifically filthy even wearing a hazmat suit wouldn't make you feel safe. Most of these thankfully, I don't remember all that vividly except for a few. One of these was a rather innocent looking house out in Aurora about 7 years ago. It was a ranch style home, and on the main floor it wasn't gross or dirty or anything. Pretty average as homes go for the area. Then we went downstairs. The home was vacant and there was no power on in the house. It was getting a little late in the afternoon and the sun was going down, so we needed flashlights to see where we were going as we went down the stairs. Once we were down in the basement we could smell the very distinct smell of mold. As we came around a corner and our flashlights hit the far side of the room, you could see the entire wall from floor to ceiling, and from corner to corner was a furry mass of dark green and black mold. It looked like a shag carpet on the wall. One look at that and my buyers and I literally ran from the house as fast as we could. I can't imagine what would have caused something like that to happen, but whatever it was the mold really liked it.
On the other end of the spectrum, I've seen many, many homes that are truly awesome and just make you wish it was your house, and it often times hasn't been the multi million dollar homes that impress me like this. I've seen many million dollar homes that were just plain boring and poorly designed. My absolute favorite home that I've ever seen is in Aurora and sold for just $470,000. What makes it my favorite is that it is a monolithic dome and completely different from anything in the neighborhood or city for that matter. The house was built in 1982, but it is styled in the 1970's modern style. Walking in the front door, you come into the large living room area and the entire room is lit by the large oculus window in the center of the ceiling dome. Just like the Pantheon in Rome. But what really gets your attention when you first come in the home is the smell of chlorine, since there is an indoor pool and waterfall on the far side of the room! How cool is that? Upstairs is an overlook that allows you to look down into the pool area below that you access from a curving staircase that winds around the waterfall. Awesome! If you would like to see photos of my favorite Denver area home, go to this link Aurora Dome House.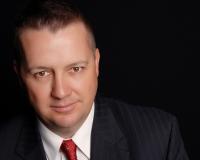 Author:
Jason Peck
Phone:
720-446-6301
Dated:
February 8th 2013
Views:
1,119
About Jason: ...