Not All Lenders Are Created Equal
As we continue along the path of record low interest rates, many people feel there has never been a better time to buy. Guess what...those people are right. When interest rates eventually rise, this will cause your buying power to decrease as a greater percentage of your monthly payment must go towards paying off the interest.
Never has a buyer been able to get more for less. When you factor in continuously rising rents, can you afford to miss this opportunity?
You have decided to cash in on the American dream. Congratulations! But what is your first step? My advice to all my clients is this: talk to a lender. See what you can qualify for. This way, your expectations remain realistic and you are in a position to go after that perfect home for you!
How do you pick a lender? Contrary to popular belief, a mortgage is not a commodity. There are many various loan products out there and many different lenders. Not all lender are created equal.
What should your deciding factors be? Interest rates are only one factor in the decision. You also want to look for the lowest closing costs as well as the best overall fit for you and what you would like to accomplish with your next move.
One of the points often overlooked by buyers when shopping lenders is being comfortable with the working relationship. At first, this might seem silly. Who cares what the loan officer is like? Well smart buyers do care about this. Many real estate transactions have hiccups along the way - some minor, some major. The mark of a good lender is the ability to fight for you to make sure you make it to that closing table.
When it comes to finding a home, you cannot do it alone. You need a team to look out for your best interests. Let this team fight for you!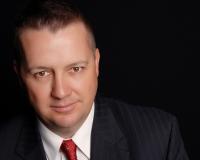 Author:
Jason Peck
Phone:
720-446-6301
Dated:
September 16th 2012
Views:
934
About Jason: ...