NFL Players Mansions
Which one of these NFL Players Mansions would you live in?? We all know most NFL players have a pretty nice salary to say the least, and what else to do with all that money than buy your dream mansion! All of the homes shown below sold between a range of $1.3M - $40M in the last 15 years. It seems like quite a range in price, just cementing the fact that location is of course a huge factor in determining price!
If you had $40 Million to spend on your dream home, what crazy features would you add!? A helicopter pad, 10-car garage, indoor waterfall, maybe create a moat around your house!? If you want some ideas, check out some of the current active Luxury Homes in Denver. Let's look at some of the things these 15 NFL Players did to their mansions.
Richard Sherman - Seattle Seahawks

Richard Sherman's mansion includes 4 Bedrooms, 6 Bathrooms, an indoor pool, 2-fireplaces, a basketball court and a beauty salon. The highest paid cornerback in the NFL has to keep up his looks you know -

Devin Hester - Atlanta Falcons.

Devin Hester's mansion has 7 bedrooms and a whopping 8 bathrooms. A nanny's quarters, tennis court, waterfall, and outdoor kitchen all come complete with this estate!

Robert Griffin III - Washington Redskins

RG3's mansion includes 5 bedrooms and 4 bathrooms. He also has his own personal golf course (not quite sure how many holes), a game/media room, wine cellar, Jacuzzi and elevator go get up and down after a long game.

Rob Gronkowski - New England Deflatriots ;)

Rob Gronkowski actually just sold this recent bachelor pad which included 4 bedrooms and 5 bathrooms. This mansion also featured built-in fish tanks, and an Iphone controlled surround sound system. The pool in back was just enough to complete this bachelor pad for many parties!

Phillip Rivers - San Diego Chargers

This 6 bedroom 6 bathroom mansion includes a pool with waterfall, courtyard with outdoor fireplace, library and private rose gardens!

Marshawn Lynch - Seattle Seahawks

The only thing Marshawn had to add to this 5 bedroom 6 bathroom home after he purchased it, was a 58' boat dock to play with all of his toys. This waterfront property has an amazing view of the San-Francisco bay.

Matt Forte - Chicago Bears

Tony Romo - Dallas Cowboys

Tony's 6 bedroom mansion may take the trophy for size of living space - This estate features a pool and spa, outdoor entertaining area, and over 32,500 sqft of living space! I'm sure with his earnings, he has a budget set for a maid/cleaning service!

Demarcus Ware - Denver Broncos

One of the newest defenders we have here in Denver is selling his 6 bedroom 7 bathroom mansion in a gated community in Dallas. This home has an amazing 7 fireplaces, ground-level trampoline, wine cellar, and putting green.

Reggie Bush - San Francisco 49ers

This 3 bedroom 5 bathroom mansion has a 360 degree view of the coastline. An elevator will take you between the 3 levels of the home where you can access the chefs kitchen, library, and state of the art theater.

Patrick Peterson - Arizona Cardinals

Patrick purchased this 7 bedroom 8 bathroom mansion for only $1.3M! It features 2 pools, a 1,050 sqft quest house, rock waterfalls and theater.

Brandon Marshall - New York Jets

Aaron Rogers - Green Bay Packers

Aaron's mansion has an unnamed amount of bedrooms and bathrooms, and features pool, spa, and huge man made garden.

Tom Brady - New England Deflatriots

Tom Brady's home actually just sold to famous rapper/producer Dr. Dre for a whopping $40M! This home boasts 5 bedrooms and 9 bathrooms, complete with 6-car garage, lagoon shaped pool, elevator, and a moat around the entry! Tom is currently building a new home, which he says will be even better -

Peyton Manning - Denver Broncos

We have saved the best for last - Peyton's Cherry Hills Villiage mansion boasts 7 bedrooms and 9 bathrooms complete with over 16,000 sqft of living space, a dog room, elevator and panic room.
With less than a week until the Super Bowl, I'm sure Peyton is resting up in his mansion to get ready to take on the Panthers. Go Broncos!!
Already a home owner!? Click here to find out what your home is worth!
Buyer's Specialist Jon Koneman is our Buyer's Specialist who works actively and aggressively to help buyer's find the
perfect home in this competitive market. He is a Colorado Native and will work to find your next home in a neighborhood that will inspire you.
He has built his business on the foundations of amazing customer service, honesty, and loyalty. He has a passion for helping people reach their goals.
*photos taken from original post <http://luxatic.com/the-15-most-incredible-homes-owned-by-nfl-players/>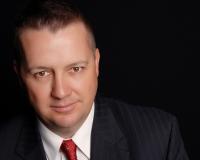 Author:
Jason Peck
Phone:
720-446-6301
Dated:
February 1st 2016
Views:
2,963
About Jason: ...