Greenwood Village House for Sale a Moving Target
If October turns out to be the month you decide to list your Greenwood Village house for sale, it's looking like you have found a propitious moment. According to the latest from the National Association of Realtors, pre-owned home sales are again up nationwide. I have to believe that's an indication that measurable amounts of long pent-up demand is finding its way into the marketplace. Better yet from the seller's point of view, sale prices have also been steadily rising over the last five months – hence, it could be the right time to list your house for sale.
But let's not pop the champagne just yet - despite the upswing in home sales, it remains important for sellers to do everything they can to achieve that strong sale. One of the best ways to sell your home fast is to get out of town. That's right: pack up and move out! Here's why:
First, you will always be better off when you show off your house for sale, not your stuff. The fact is, if you make it easier for Denver homebuyers to visualize their own furniture, photos and keepsakes in a home they are looking to buy, it's much more likely that they will come away with that 'it feels like home' impression. It helps them pay attention to the features that are important to them instead of becoming distracted by looking at your personal belongings.
What you and your agent are after is as many quality showings as possible. When your home is vacant, your agent and the Greenwood Villagebuyer's agents are free to show the property to prospective buyers on a much less restrictive schedule. This can give you a real competitive edge over other Denver home sellers, who necessarily place limits on when their home can be shown. Making it easy for a buyer to view your home on their schedule is also more apt to produce less pressure-filled showings. And I can't tell you how important last minute availability can turn out to be.
When moving out is possible, there are maintenance advantages, too. Once you move out, it is easy to keep any home clean and free from the clutter of day-to-day living. All you need to do is dust and vacuum once a week to keep your house for sale in primo condition!
I'm here to help my clients make educated and strategic decisions. Whether or not moving out is a practical possibility, if you are motivated to sell your home for top dollar, I hope you will contact me to schedule a consultation.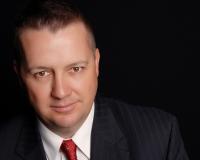 Author:
Jason Peck
Phone:
720-446-6301
Dated:
October 5th 2012
Views:
1,089
About Jason: ...